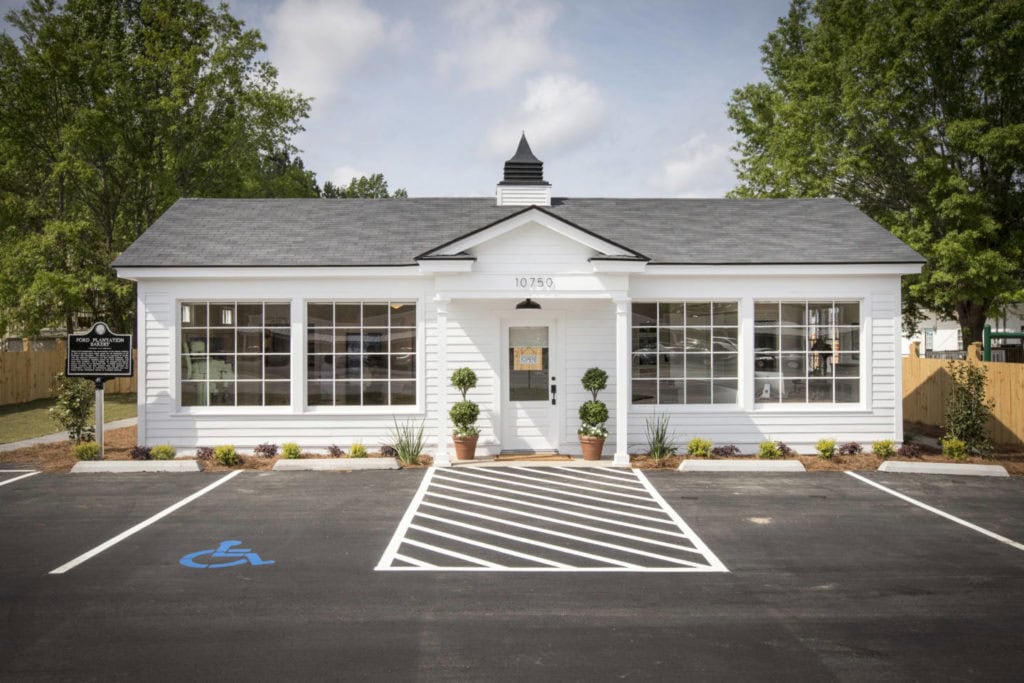 Richmond Hill - Bryan County
Built by Henry Ford in 1939, the small bakery provided fresh baked goods for the community around Richmond Hill, many of whom were employees of Ford's various agricultural pursuits. Following Ford's death in 1947, the building underwent a series of unfortunate modifications and deteriorated significantly, almost being torn down in 2015. Purchased by the City of Richmond Hill in 2017, rehabilitation involved removal of the aluminum siding on the exterior and repair of the original wood siding. On the interior, the tongue-and-groove wooden walls and original quarry tile floors were uncovered and restored. The building now serves as the new Richmond Hill visitors' bureau. Visual reminders of the bakery are on display including an original mixer and work table, helping to tell the story of Ford's unique impact on the community.
---
Excellence in Rehabilitation Awards recognize projects that make compatible use of a building through repair, alterations or additions while preserving features of the property that convey its historic value.