EarthCraft Sustainable Preservation Program: The Nation's First Green Building Certification Program for Historic Buildings
Green building certification program
The EarthCraft Sustainable Preservation (ECSP) program was designed concurrently with the green rehabilitation of historic Rhodes Hall, headquarters of The Georgia Trust.
EarthCraft is Southface's industry-leading building certification program for the renovation of historic buildings focused on health, resource efficiency, and high performance. The Sustainable Preservation program is designed to celebrate historic features while providing guidance on design elements to optimize resource efficiency.
Projects will receive technical guidance from building science and preservation experts, helping to achieve a customized solution for high performing, historic buildings. The program is specifically intended for buildings with historic designations or structures located within historic neighborhoods.
Benefits of EarthCraft Sustainable Preservation
Working within the framework of historic preservation best practices and green building standards the ECSP program:
Supports the triple bottom line framework; 'environmental' – diverting from the landfill the waste associated with demolishing a building, 'economic' – creating a building with lower operating cost, and 'social' – preserving the cultural value of historic architecture
Provides a roadmap for identifying energy efficient systems and building shell upgrades that are more appropriate for historic structures
Offers a green building certification that overlays with the historic tax credit review process
Addresses the unique features of historic buildings
Maximizes gains in efficiency and overall building performance that often are missed within the traditional framework of the historic tax credit requirements
For project registration inquiries, please contact Amelia Godfrey, Program Manager, EarthCraft at 404.604.3664 | agodfrey@southface.org.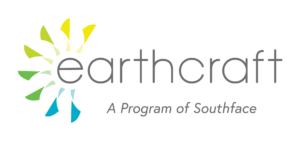 EarthCraft Sustainable Preservation Program Documents