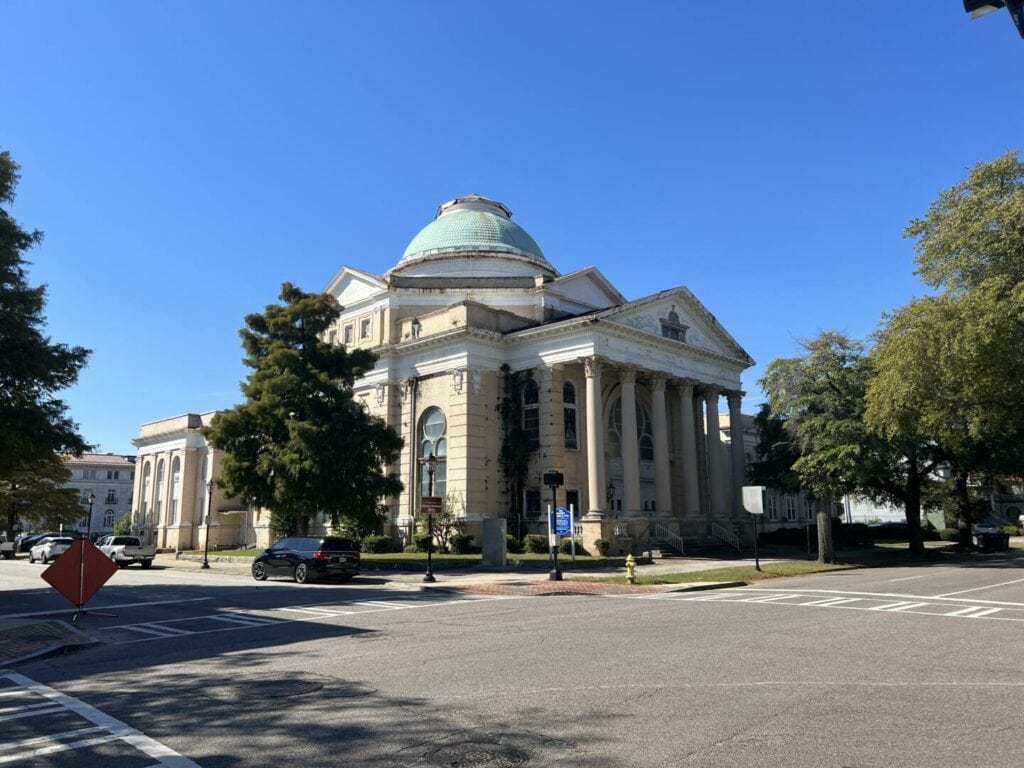 Augusta - Richmond County
Story:
Designed by Willis Denny and constructed in 1902, the historic First Baptist Church building in downtown Augusta is situated on land with a rich religious history. On the site, the Baptist Praying Society was established in 1817 and the Southern Baptist Convention was founded in 1845. Individually listed in the National Register of Historic Places in 1972, the building is a significant example of Beaux Arts architecture.  
Threat:
The property, now privately owned, is in a state of disrepair, with particular peril for the historic sanctuary space. Local advocates continue to work with the owner to identify viable reuse opportunities, development partners and financial incentives that can be used to bring the space back to its former glory.