Preservation Success: Bon Air Hotel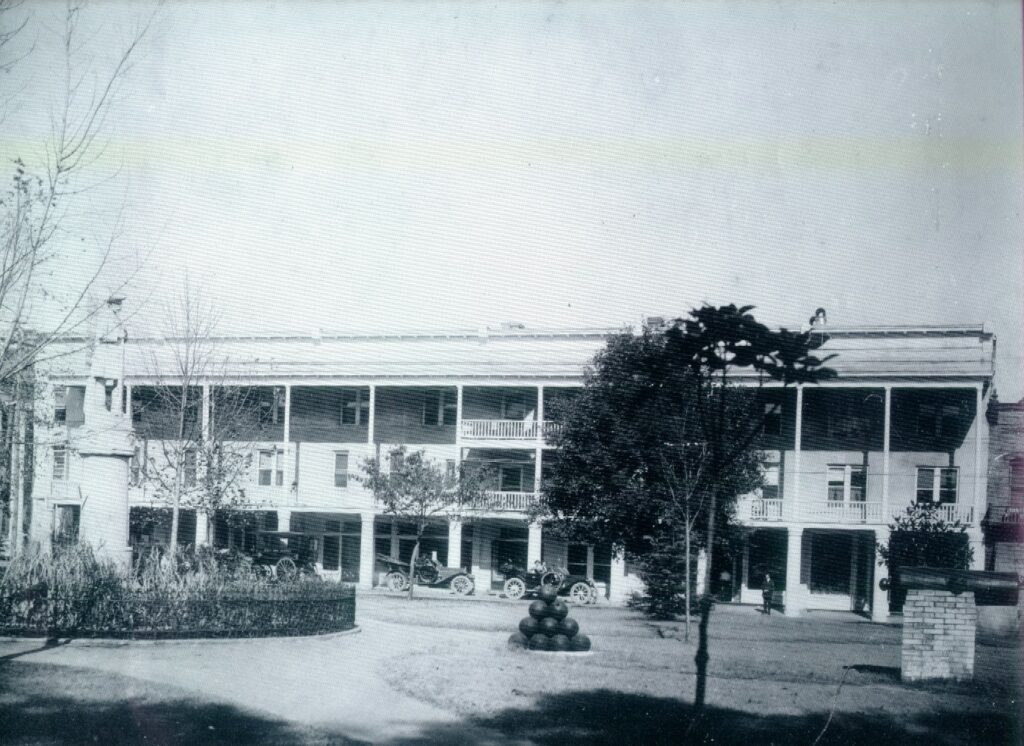 The Georgia Trust works with many different types of resources. The c. 1902 Bon Air Hotel in Bainbridge, Georgia occupies a prominent spot facing Willis Park, the heart of downtown Bainbridge. It became the center of the town's social and commercial activity after it was constructed, but by the 1960s it was closed and eventually fell into decline.
In 1999, the Georgia Trust took the property into its Revolving Fund and was able to identify a developer to take on the project using historic preservation tax credits. A high-quality rehabilitation was completed in 2001, with retail uses on the ground floor and apartments on the second. As an anchor on Willis Park and in Bainbridge's downtown, the Bon Air Hotel's revitalization speaks to the importance of preservation and reactivating spaces like these. Just about every building surrounding Willis Park has been rehabilitated and is in use today. Approaching almost 25 years since the rehabilitation, this property continues to be protected by a conservation easement held by the Trust, ensuring it is saved in perpetuity.
Support the work of the Georgia Trust and programs like the Revolving Fund by Becoming a Member today!
See more about the history of the Georgia Trust on our 50th Anniversary blog Celebrating 50.