Legacy Members: Jennifer Murray and Marc Dobiecki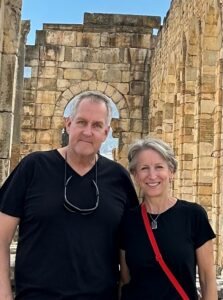 This month, as we continue our celebration of our 50th anniversary and our longtime supporters, we're spotlighting legacy members Jennifer Murray and Marc Dobiecki. Here's why they support the Georgia Trust:
"In 2003, we purchased the Zuber-Jarrell House which is on the National Register of Historic Places and located in East Atlanta. To learn more about historic preservation to help us with our many restoration projects, we joined The Georgia Trust. Along the way, we have toured hundreds of historic properties during the Rambles and international excursions (Cuba, Venice and Morocco). We have learned a lot, met friends for life and, 20 years later, are almost done restoring our house!"
The Zuber-Jarrell House recently received a Preservation Award for Excellence in Rehabilitation from the Georgia Trust. Learn more
here
. 
Legacy Members are Georgia Trust Members who have supported the Trust for 10+ years.