A History of Supporting Education in Preservation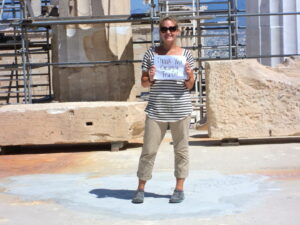 The Georgia Trust has offered a number of fellowships and scholarships over the years to further the study of history, historic preservation, architecture and related fields.
Currently, the Georgia Trust awards annually the Elizabeth Lyon Fellowship and J. Neel Reid Prize. Although temporarily halted by the Covid-19 pandemic, we are proud to announce that the Trust has renewed these opportunities in 2023.
The Elizabeth Lyon Fund was established in 1994 in honor of Elizabeth "Liz" Lyon, who served as Georgia State Historic Preservation Officer and director of the Historic Preservation Division of the Georgia Department of Natural Resources from 1976 to 1994. The Elizabeth Lyon Fellowship supports educational and research/study initiatives in Georgia that address preservation needs and emerging issues, and that will make a significant contribution to the practice and understanding of historic preservation.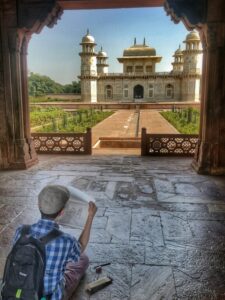 Honoring the legacy of architect Neel Reid, the Neel Reid Prize is awarded annually to an architecture student, an architect intern or a recently registered architect to study architecture anywhere in the world. Architect Neel Reid (and his partners in Hentz, Reid & Adler) founded what is considered to be the "Georgia School of Classicists" after study at Columbia University and abroad. This topic is discussed in the Georgia Trust's 1997 publication, J. Neel Reid, Architect, of Hentz, Reid & Adler and the Georgia School of Classicists, authored by one of the founding Trustees, William R. Mitchell, Jr. Proceeds from the book fund the prize.
The Georgia Trust will be hosting a free lecture by recent Neel Reid scholar Connor Bingham, an architect at Historical Concepts, on Thursday, May 11 at Rhodes Hall. Bingham's travels spanned America, France and Italy in his study of several generations of architectural apprentices and mentors.
Support the Georgia Trust's educational efforts by becoming a member today!
See more about the history of the Georgia Trust on our 50th Anniversary blog Celebrating 50.