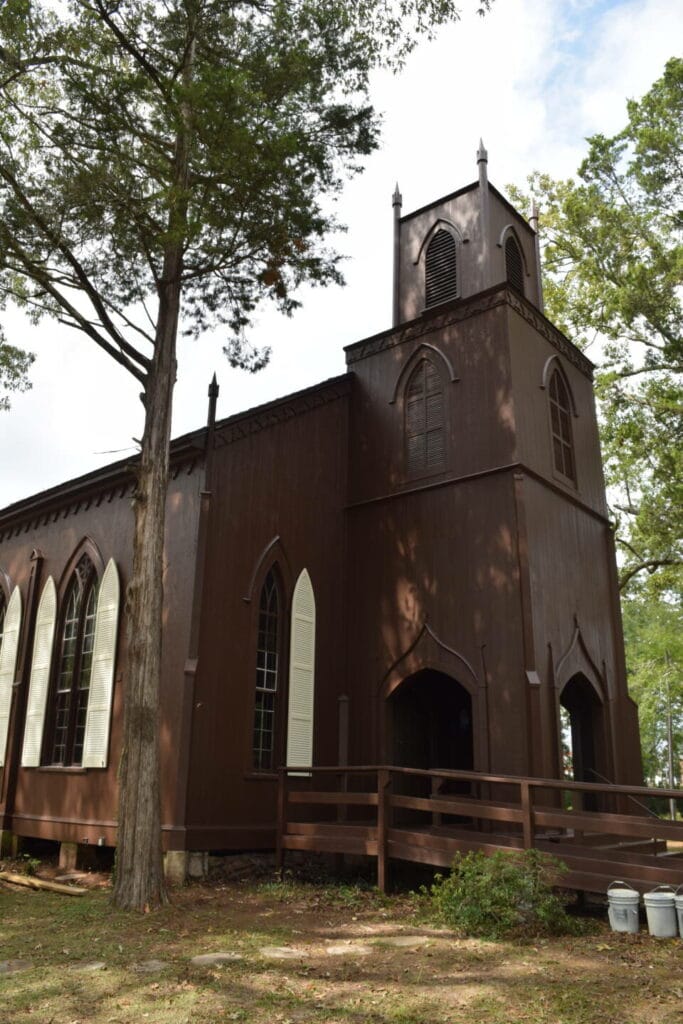 Talbotton - Talbot County
Built in 1848, Zion Episcopal Church is a magnificent example of the Gothic Revival style that was popular during the 19th century. Beautifully maintained for decades, after the town's population and church congregation dwindled, the historic wood structure became underutilized, suffering from neglect and lack of investment in maintenance. In 2011, the church was listed as a Place in Peril. Thanks to dedicated local volunteers, the Georgia Trust was able to acquire the church from the Episcopal Diocese of Atlanta in 2019 and transfer ownership to a local non-profit organization set up to manage the church and its restoration. That same year, the group was awarded over $100,000 in grant funding to aid in the structure's rehabilitation from the Historic Columbus Foundation. Fully restored in 2020, the site now operates as a multi-purpose facility with proceeds devoted to the care and upkeep of the structure.
The building also received an award for Excellence in Restoration.
---
The Chairman's Award is presented at the sole discretion of the Georgia Trust Chairman of the Board of Trustees to recognize extraordinary efforts contributing to the preservation of Georgia's historic resources.