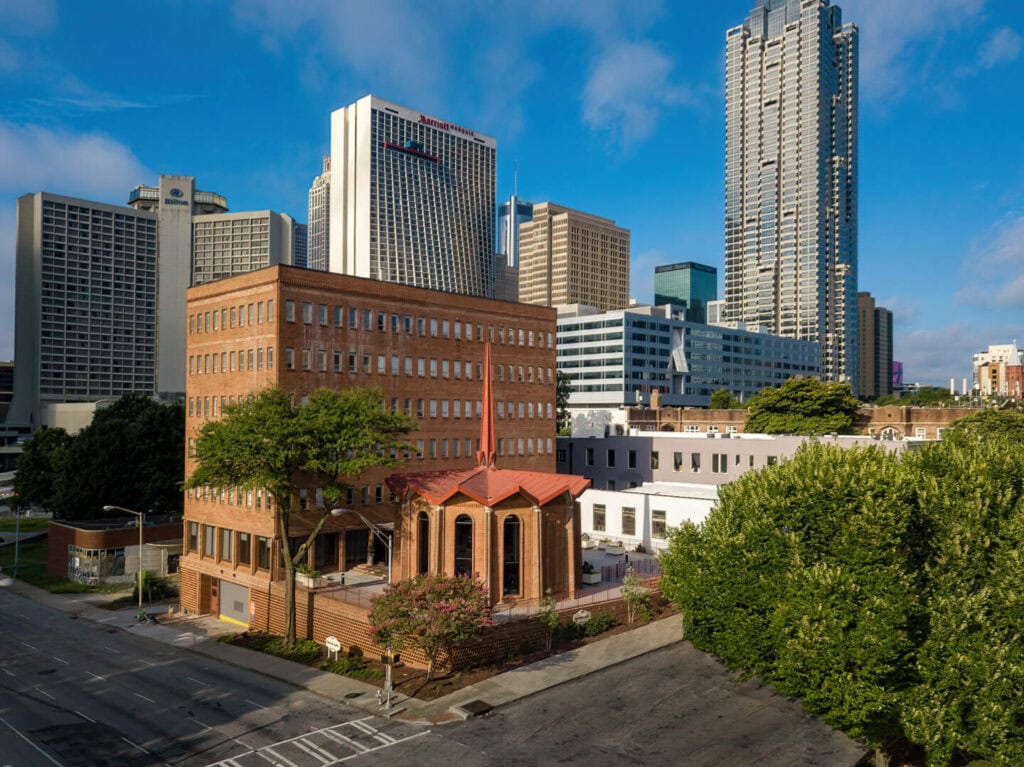 Atlanta - Fulton County
Designed by noted Atlanta firm Finch, Alexander, Barnes, Rothschild and Paschal, or FABRAP, this New Formalist building near downtown Atlanta exemplifies the modern architecture of its age. Constructed in 1966 as the administrative headquarters of the North Georgia Conference of the Methodist Church, the building's minimalistic masonry style elements serve as a backdrop for the 12-sided chapel with its dramatic roofline and steeple. The recent redevelopment utilized historic tax credits, converting the building – which had been vacant for nearly two decades – into 51 rental apartments. Character-defining features that were retained include a large fluorescent light fixture and wood paneling in the lobby, while the former chapel and pedestrian plaza now serve as community gathering spaces for the tenants of the building.
---
Excellence in Rehabilitation Awards recognize projects that make compatible use of a building through repair, alterations or additions while preserving features of the property that convey its historic value.