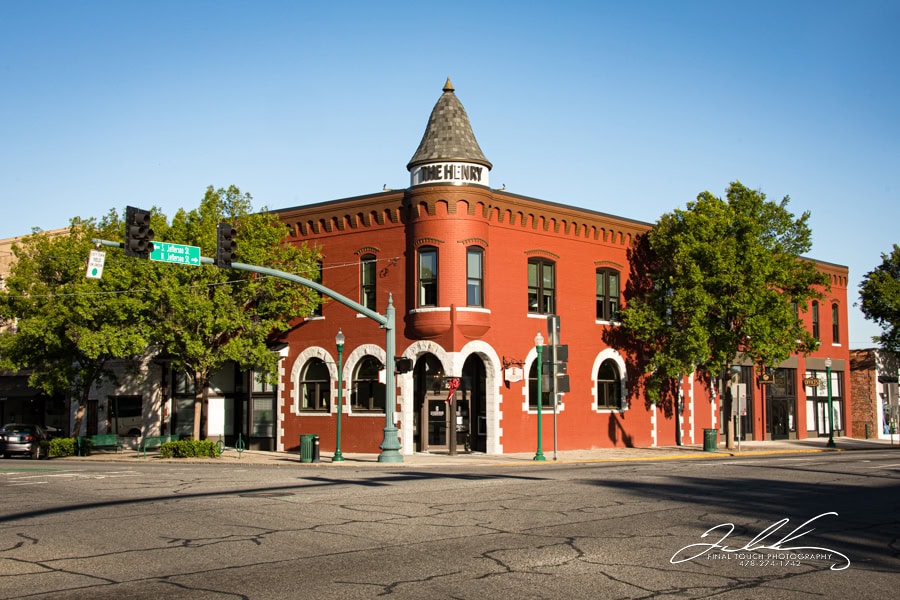 Dublin - Laurens County
Built for R.C. Henry in 1898, this elegant two-story Queen Anne building became Dublin's first bank. Over the years the building housed numerous professional and retail businesses and underwent numerous alterations that included the removal of many architectural features. A rehabilitation led by the Curry family, whose business had its first offices in the building in 1902, began in 2017. Work involved restoring and matching many of the building's historic materials. The signature turret—removed in the 1950s due to repeated lightning strikes—was meticulously reconstructed and returned to its rightful place atop the building. The original granite archways that had been chiseled away for a modern retail storefront were repaired with granite from the same quarry that sourced the original. With assistance from both state and federal historic tax credits, the Henry is now home to four businesses and serves as the cornerstone for downtown Dublin.
---
Excellence in Rehabilitation Awards recognize projects that make compatible use of a building through repair, alterations or additions while preserving features of the property that convey its historic value.