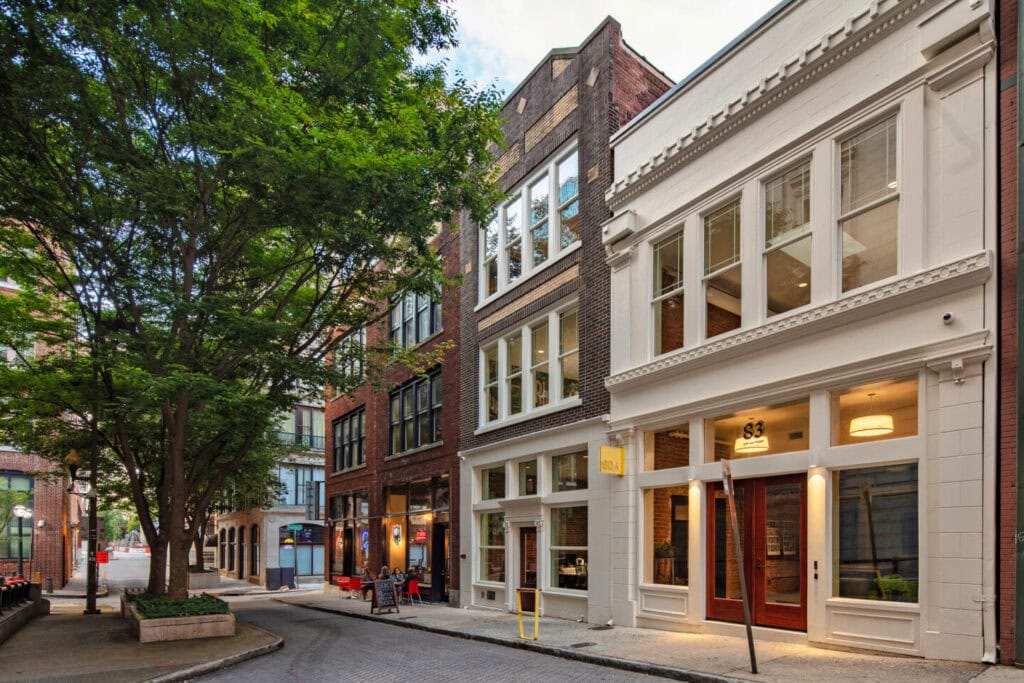 Atlanta - Fulton County
After many uses and tenants over the past century, these adjoining buildings on Poplar Street underwent a total rehabilitation and now function as a single office for Smith Dalia Architects. The goal of the rehabilitation was to remove years of unsympathetic alterations and to allow the historic character of the buildings to shine. On the exterior, historic portions of the commercial storefront were retained, repaired, and repainted. Much of the historic fabric on the interior had been lost over the years, so the rehabilitation removed most non-historic construction and highlighted the previously exposed masonry walls, including painted advertisements on a formerly exterior face of the adjacent building. The street-level storefronts provide a direct physical and visual connection between interior activities and passersby, allowing the historic relationship between the building and community to continue.
---
Excellence in Rehabilitation Awards recognize projects that make compatible use of a building through repair, alterations or additions while preserving features of the property that convey its historic value.