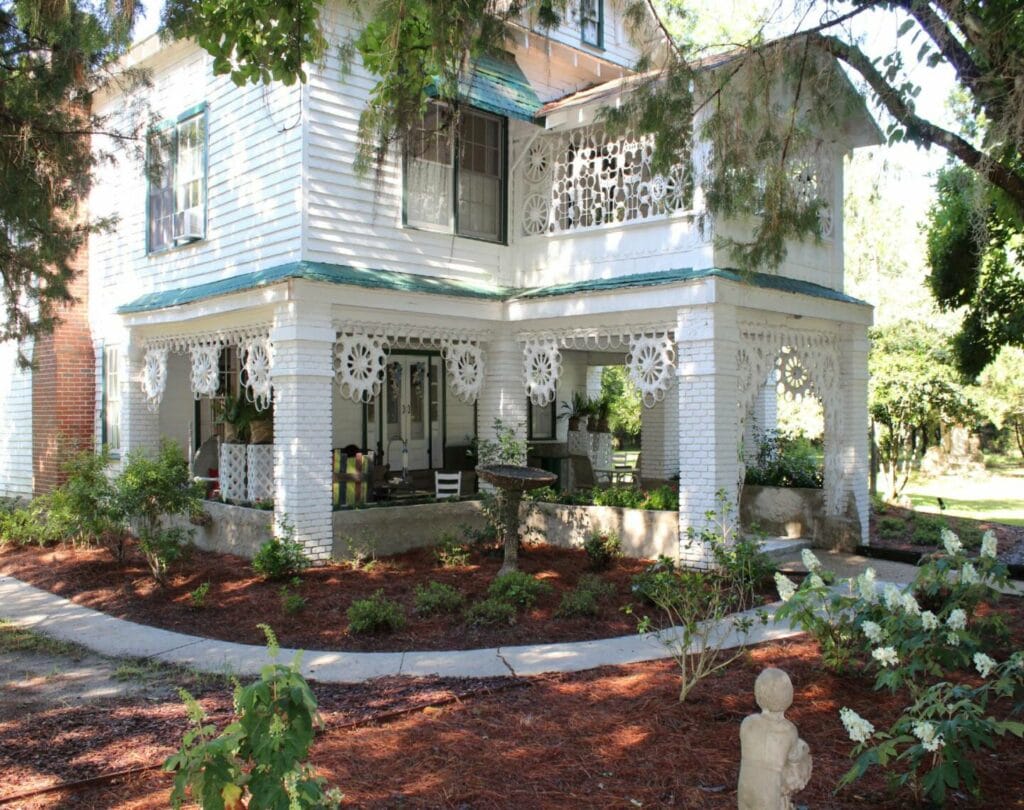 Ochlocknee - Thomas County
Originally built in 1894 with 1920s additions, Pope's Museum was the home of artist Laura Pope Forester. The porches of the home are embellished with Pope Forester's artistry, made from model T wheels, sewing machine legs, and other found pieces, giving the appearance of lacey gingerbread ornamentation. The building's rehabilitation included restoration of wall murals and the repair and replacement of the flooring to match the historic pine. The fireplace was replaced, but the historic mirror, mantel, and surround were saved. Several paintings and statues by Pope Forester that were removed by previous owners were returned to the museum, and the statuary surrounding the home was cleaned and treated. The museum also operates as a vacation rental and wedding venue, boosting the local economy and serving as a community focal point.
---
Awards for Excellence in Restoration recognize exemplary restoration of historic structures. An accurate restoration project depicts the form, features and character of a historic building as it appeared at a particular period of time. Restoration requires sensitive upgrading of mechanical systems and other code-required work to make the site functional.