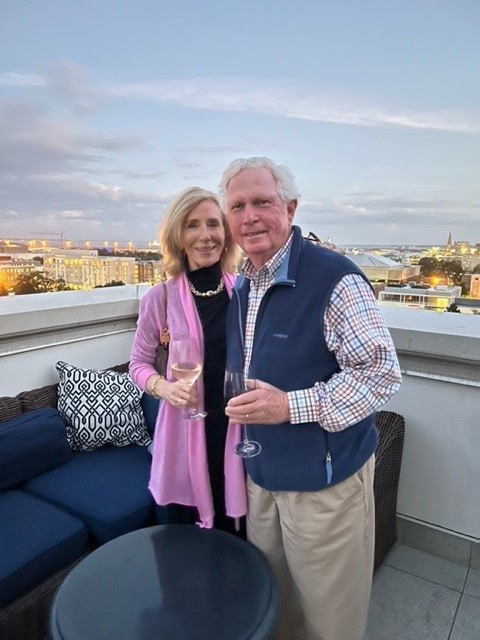 Augusta - Richmond County
Paula and Larry Knox raised their three children in Atlanta, where they were active volunteers in several organizations.  Paula's love of history and architecture led her to The Atlanta History Center where she served as a docent at the Swan House for several years. 
After moving to Augusta in 2002, they became involved with Historic Augusta, where she has served in a number of capacities on the Board of Trustees and Executive Committee and is the immediate past president. She is currently serving a term as a member of the Historic Augusta, Inc. Endowment Trust, and Paula and Larry continue to be generous in their support of Historic Augusta. Since 2021 Paula has also served on the Georgia Trust's Board of Trustees.
As the chairs of the Augusta Spring Ramble, Paula and Larry have worked tirelessly over the last three years to plan a Ramble that was repeatedly canceled due to COVID. Despite this, they stayed steadfast in their commitment and the Spring Ramble finally came to fruition in 2022. 
In addition to these contributions, Paula and Larry have been advocates for the historic Rock House in Thomson.
---
Since 1978, The Georgia Trust has recognized a volunteer of the year with the Camille W. Yow Award, which is named in honor of a longtime volunteer and its first recipient.