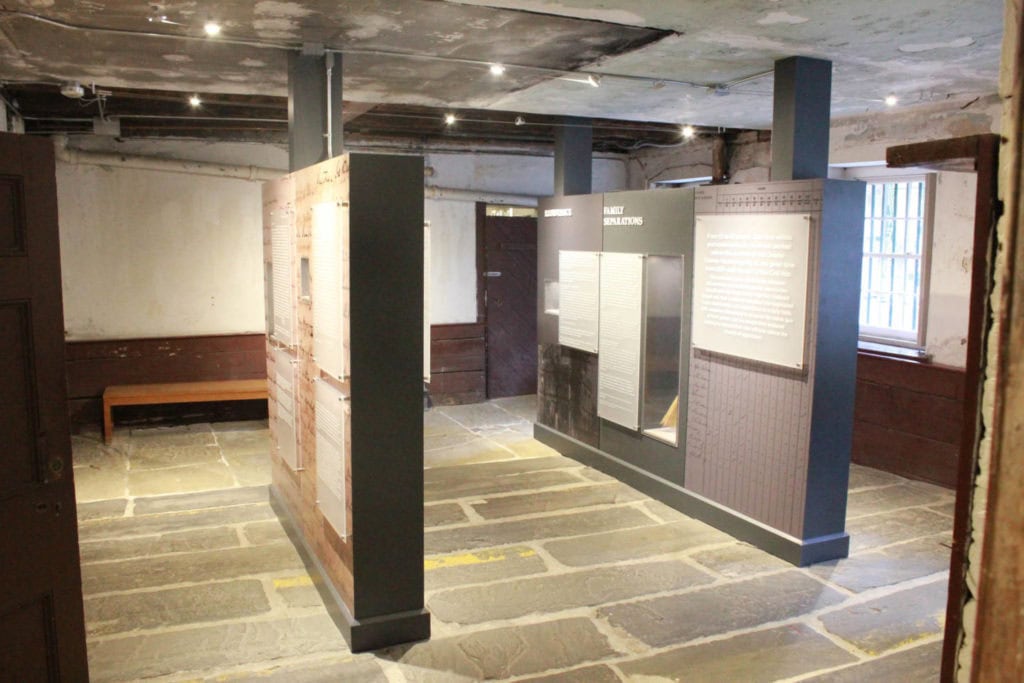 Savannah - Chatham County
The Owens-Thomas House and Slave Quarters in Savannah is a National Historic Landmark owned and operated by the Telfair Museum of Art. Designed in the Regency style by renowned English architect William Jay in 1816, the historic house is one of Savannah's premier house museums, allowing visitors a glimpse of early 19th century Savannah. Over the past 200 years, the house's upper floors had undergone significant restoration; however, the basement had been left virtually untouched throughout the 20th century. Because of this, Telfair saw the relatively undisturbed basement walls, floors, and ceilings as more than a backdrop to the new exhibits. These surfaces expose raw, unrefined evidence of 200 years of use by the home's free and enslaved inhabitants. Alterations to the basement were made to address and remove a 1960s air handler installation and reconfigure a new air system to the building while adhering to strict preservation guidelines and carefully preserving structural elements that required stabilization. The result of this project was the completely restored visual impact of the basement space. The original character of the building is once again visible in these previously overlooked areas, and now, Telfair is better able to tell the underrepresented stories of the enslaved persons and servants who once worked in these spaces.
---
Awards for Excellence in Restoration recognize exemplary restoration of historic structures. An accurate restoration project depicts the form, features and character of a historic building as it appeared at a particular period of time. Restoration requires sensitive upgrading of mechanical systems and other code-required work to make the site functional.