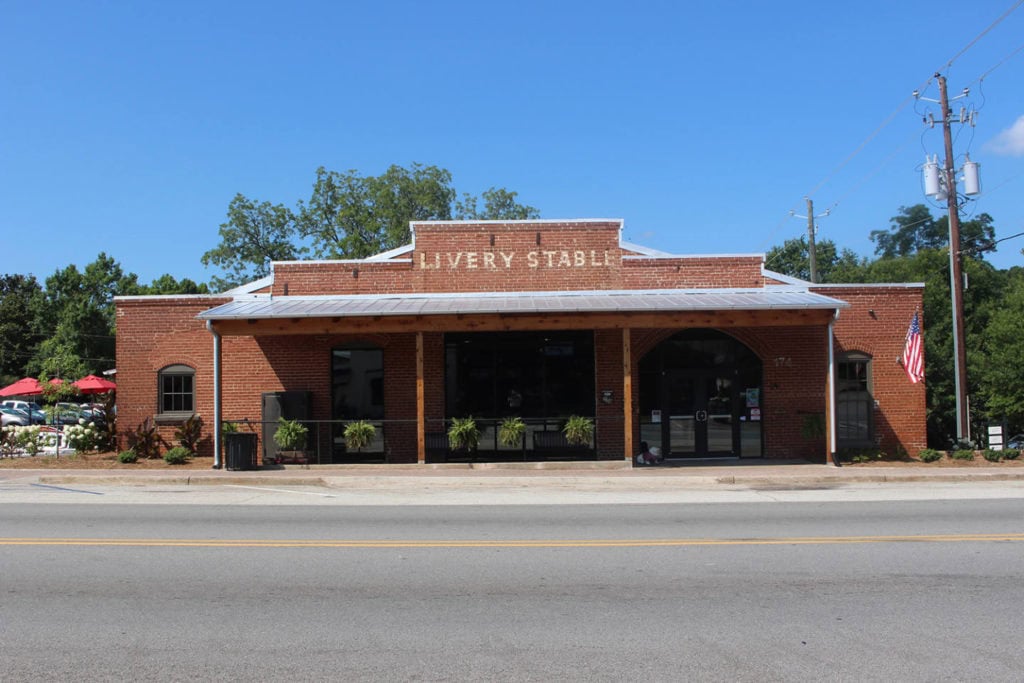 Madison - Morgan County
Built at the turn of the twentieth century, the Livery Stable in Madison was one of four stables along West Washington Street that provided horses or mules for hire. In 1978, the building transformed into the Madison and Hardware Supply store, which was a mainstay for over 30 years before being sold in 2014. Meanwhile, another Madison mainstay, the Amici Café, was looking for a new space to expand their restaurant. During rehabilitation, two of the three infilled carriage door openings were reopened and fitted with storefront front windows, restoring the historic voids on the façade. Six small "stall" windows that were boarded up were also reopened. Non-historic windows were removed and replaced with wood, era-appropriate sash windows. The stable that once fed and housed horses now feeds hungry patrons who dine within the walls of the historic structure. Front and side rear porches along with a terrace were added to the structure. Following the rehabilitation of the stable, the city installed new sidewalks in front of the building, stitching together a cohesive design element for the downtown area.
---
Excellence in Rehabilitation Awards recognize projects that make compatible use of a building through repair, alterations or additions while preserving features of the property that convey its historic value.