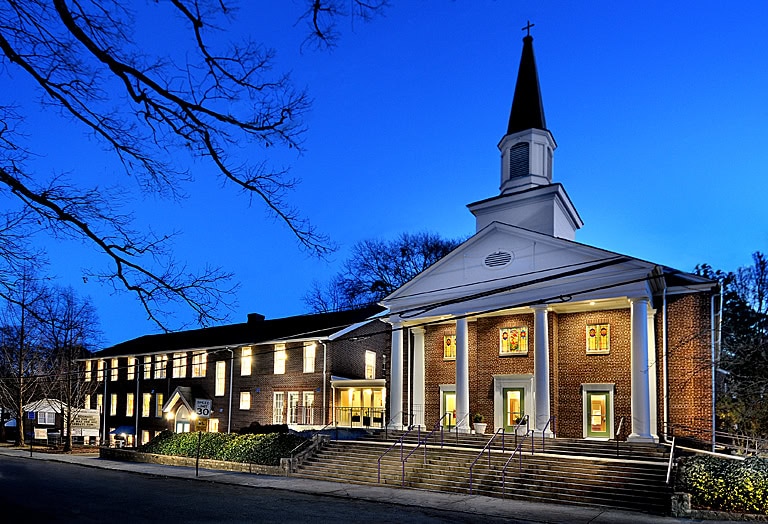 Atlanta - DeKalb County
The Neighborhood Church is the merger of Druid Hills United Methodist and Epworth Methodist at the site of the historic Epworth Church in Atlanta's Candler Park neighborhood. The funds from the sale of the Druid Hills church property were invested in the two extant Epworth structures, which date to the 1920s and 1950s. The transformation of the dated buildings now provides unique worship experiences, childcare, and spaces dedicated to community partnerships. Rehabilitation focused on repair of double-hung windows and custom replacement of damaged eaves, cornices and woodwork. The colored glass windows in the mid-century sanctuary were also preserved. A new glass-enclosed connector was constructed between the structures to provide an architecturally differentiated but compatible addition. Overcoming initial doubt that the buildings could be saved and reused in a cost-effective manner, the rehabilitation of the Neighborhood Church illustrates how aging structures nestled in the City's old neighborhoods are capable of being transformed into community assets with new life.
---
Excellence in Rehabilitation Awards recognize projects that make compatible use of a building through repair, alterations or additions while preserving features of the property that convey its historic value.