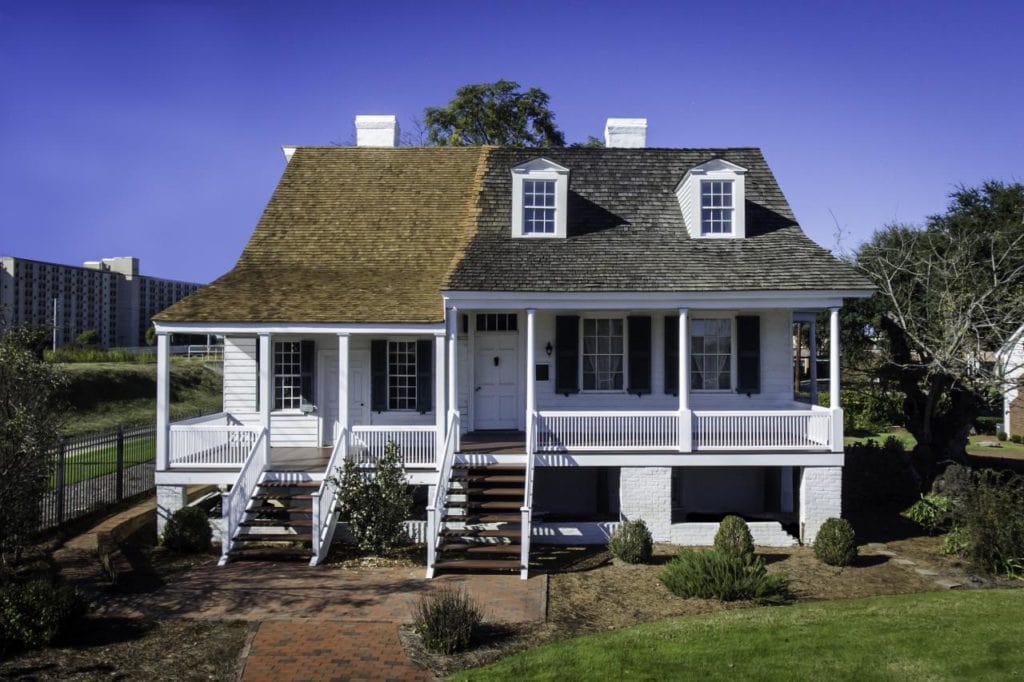 Augusta - Richmond County
Meadow Garden was built in 1791 as the home of George Walton, one of the youngest signers of the Declaration of Independence. Walton lived there until his death in 1804. In 1899, the Daughters of the American Revolution purchased the property with the intention of protecting and preserving the important historic resource. Over the past century, the Georgia State Society Daughters of the American Revolution has continuously raised money and undertaken preservation and restoration projects to ensure the house remains in excellent repair. In 2018, they engaged Landmark Preservation, LLC to perform a thorough assessment and create a master plan for restoration and preservation for Meadow Garden. In 2019, work began on the most significant project—the restoration of the main façade and original front-porch roof line. Deteriorated features from the restoration period were repaired, and where repair was not possible, replacements were crafted using materials and techniques consistent with the period of significance. With the completion of this work, the front-facing portion of the first period roof has been revealed for the first time in more than a century to provide a more authentic representation of house. For the past 120 years, the ongoing stewardship demonstrated by the Georgia State Society Daughters of the American Revolution proves just what can happen with a little vision and many dedicated volunteers, and is a shining example of the impact American women have on our historic sites. 
---
Excellence in Stewardship Awards recognize those who ensure the preservation of historic properties through long-term care and maintenance, stabilization, protection or continuous family ownership.