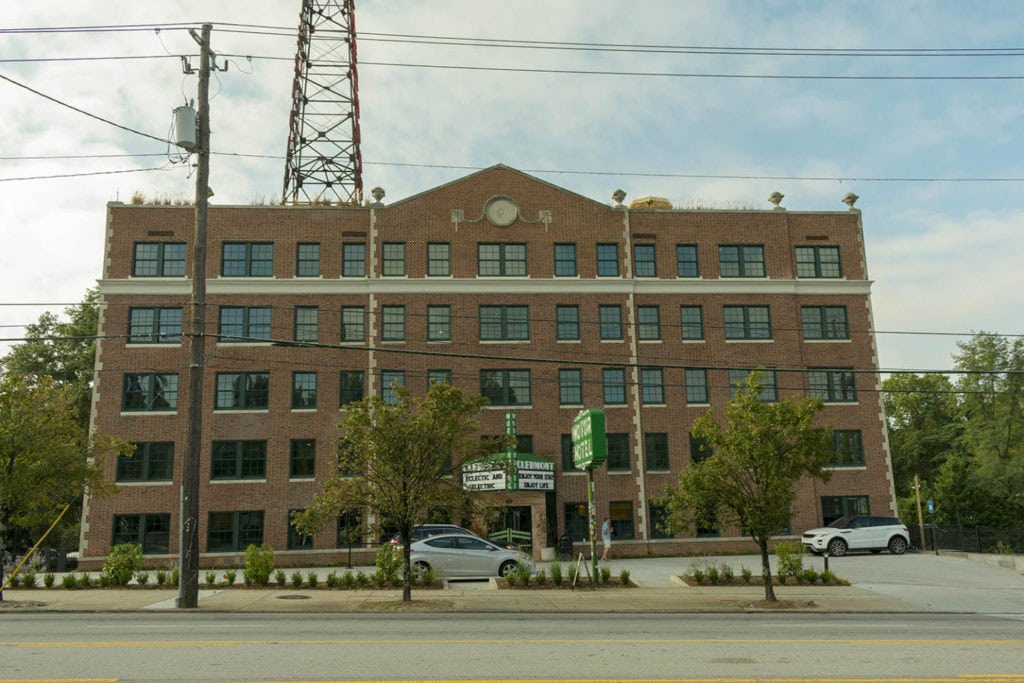 Atlanta - Fulton County
Perched on a hill along Ponce de Leon Avenue in Atlanta, the Hotel Clermont was originally constructed in 1924 as the Bonaventure Arms Apartments. In 1939, it reopened as a hotel, catering to travelers along the busy thoroughfare. A project long in the making, the new Hotel Clermont features appropriate replacement windows, restored neon signage, and an in-kind replacement of the iconic roof mast. Inside, plaster restoration was completed in the original historic corridors and stairs; original marble flooring was cleaned and restored, and original interior trim work was retained. For over 90 years, the Hotel Clermont has been a host to many interesting characters and events, a tradition that continues thanks to the rehabilitation of this Atlanta landmark.
---
Excellence in Rehabilitation Awards recognize projects that make compatible use of a building through repair, alterations or additions while preserving features of the property that convey its historic value.