Historic Mule Barn and Dundee Café on the University of Georgia Griffin campus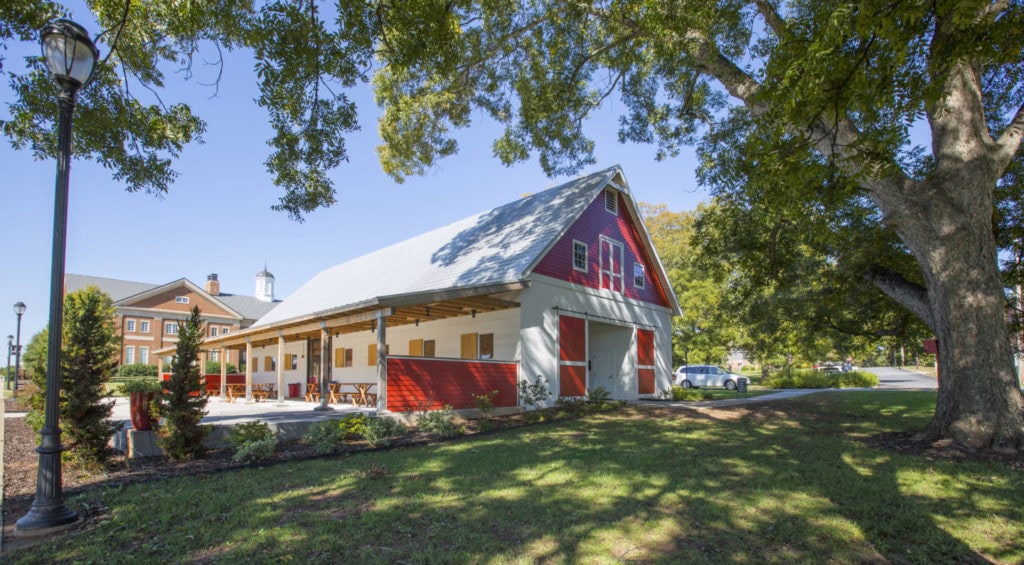 Griffin - Spalding County
A humble barn that once housed mules has been transformed into a vibrant gathering spot where diners can grab a bite to eat while being served a side of history. Built in 1913 and located on the University of Georgia's Griffin Campus, the rehabilitation of the mule barn transformed the structure into the Historic Mule Barn and Dundee Cafe. The careful rehabilitation kept much of the barn's historic DNA, which includes the names of the mules that are still visible on the walls. History is also under your feet with animal tracks that were left in the concrete floors.
The barn's concrete columns showed visible signs of spalling and deterioration. The column bases were reconstructed in a way that maintained the aesthetics of the original design. One of the more striking examples of the rehabilitation is a glass window that was installed where the hay drop and lift were originally located. This unique feature allows a view into the second story of the barn. Significant attention was given to preserving the integrity of the existing construction and how it is complemented by the details of the new construction.
---
Excellence in Rehabilitation Awards recognize projects that make compatible use of a building through repair, alterations or additions while preserving features of the property that convey its historic value.