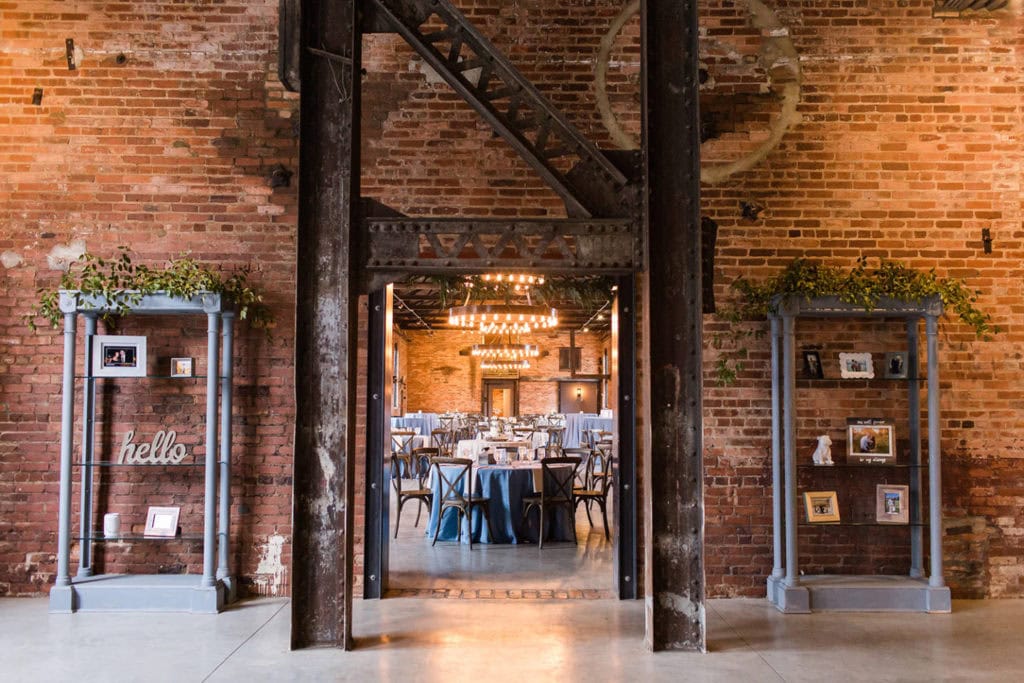 Madison - Morgan County
In 1913, Empire Cotton Oil Company of Atlanta constructed a large oil mill complex on this site. The sprawling complex was left unoccupied for many years. Fortunately, local caterer Hallie Jane Duan saw the potential for an event center with varied spaces able to accommodate differing occasions and house her catering business. In 2012, a two-phase rehabilitation began. The warehouse space was fully rehabilitated, repairing original brickwork and reopening and repairing original doors and windows. It now houses a large commercial kitchen and offices. Additional work included rehabilitation of the former office as a bride's room, the gin as a chapel or small event space, and the oil mill as a larger event space. The unique wood and metal windows in the oil mill were restored in situ. Completed in 2017, today Hallie Jane's Catering Company calls Empire Mills home and uses the 17,000 square foot property for weddings, corporate events, and various other large social functions. Thanks to some big vision this was an excellent preservation solution for this historic resource.
---
Excellence in Rehabilitation Awards recognize projects that make compatible use of a building through repair, alterations or additions while preserving features of the property that convey its historic value.