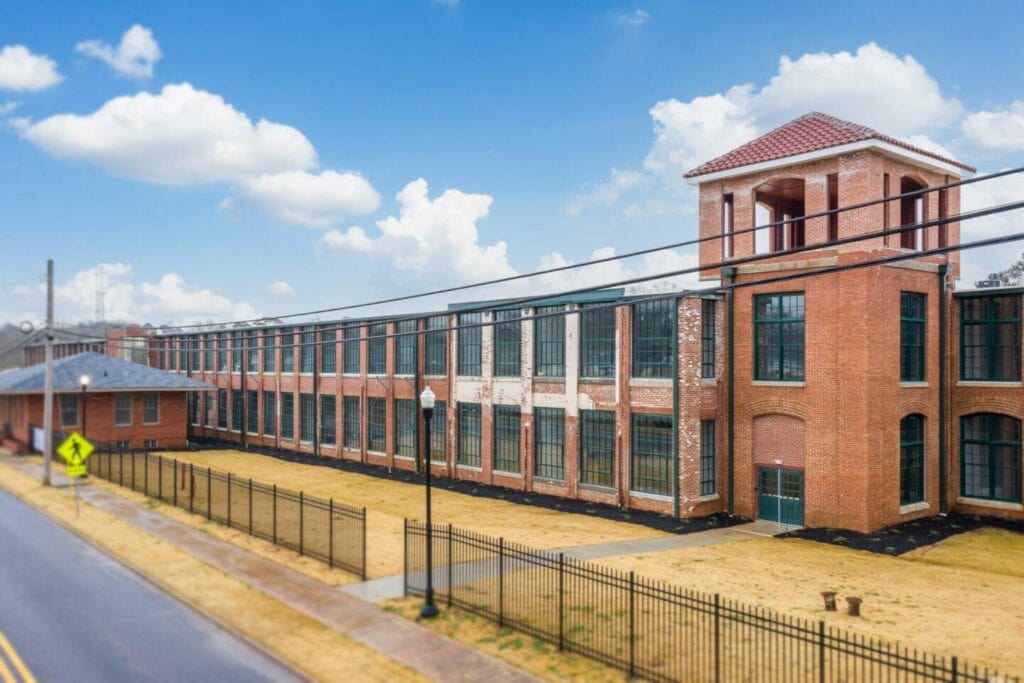 LaGrange - Troup County
The Dixie Cotton Mills were built and enlarged over a period of fifty years, with the original mill dating to 1896. While the mill operated until 2005, significant alterations in the 1970s destroyed many character-defining features of the exterior of the mill buildings. During the rehabilitation project, many of the previous alterations were undone: the non-historic smokestack, most recent accessory buildings, and additions were removed, and appropriate replacement windows were installed. The rehabilitation created 102 one- and two-bedroom apartments, bringing in new energy to the neighborhood and new residents within a mile of historic downtown LaGrange.
---
Excellence in Rehabilitation Awards recognize projects that make compatible use of a building through repair, alterations or additions while preserving features of the property that convey its historic value.