David T. Howard Middle School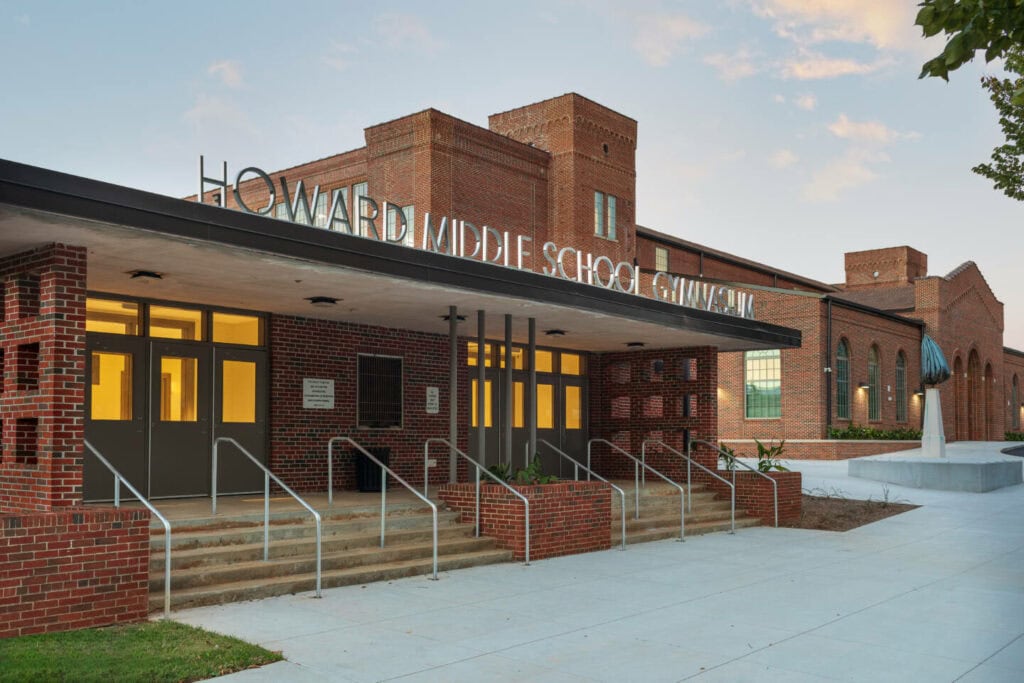 Atlanta - Fulton County
Built on land donated by David Tobias Howard, one of the first African American millionaires, the David T. Howard Middle School was designed by A. Ten Eyck Brown and constructed in phases starting in 1923. Originally an equalization school, attendees and graduates of the school include Martin Luther King, Jr., Walt Frazier, Maynard Jackson and Olympian Mildred McDaniels. The school was closed in 1976, but ownership was retained by Atlanta Public Schools. After years of debate about whether the school should be used or torn down, the school system made the decision to rehabilitate the structure to once again serve students, a huge accomplishment for the school and community. The historic classroom building and gymnasium were sensitively rehabilitated while new classrooms, an auditorium, cafeteria and administration suite were added in a design that is complementary but distinct from the historic architecture. In the heart of Atlanta's Old Fourth Ward, Howard Middle School serves as proof that preservation of significant historic resources can always be achieved, allowing tangible connections to the past to inspire new generations.
The building also received an award for Excellence in Rehabilitation.
---
The Marguerite Williams Award is presented annually to the project that has had the greatest impact on preservation in the state.