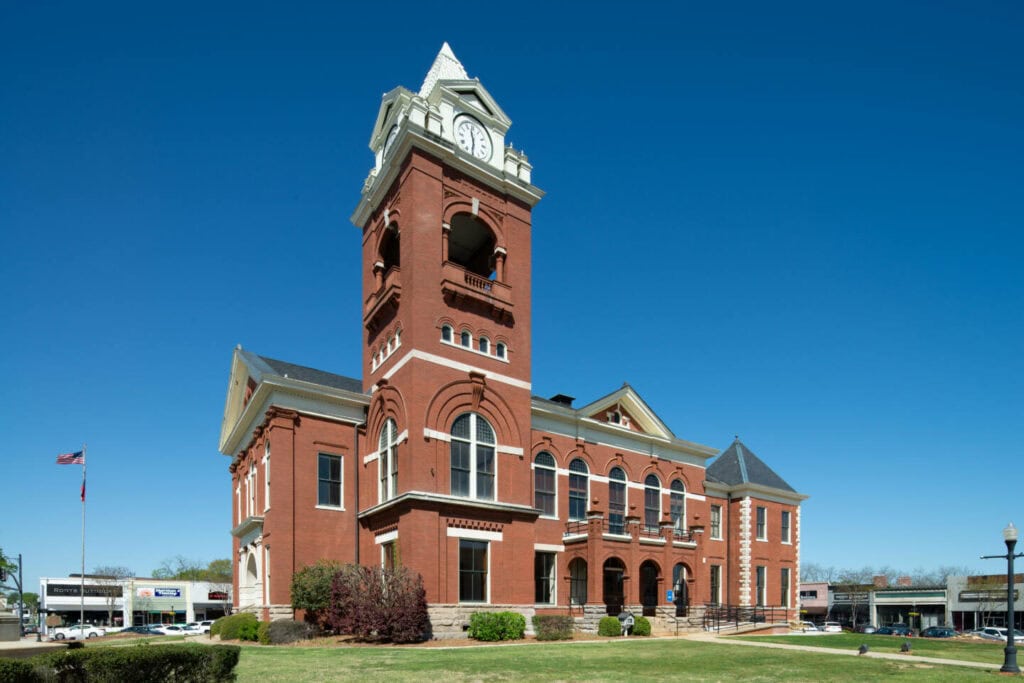 Jackson - Butts County
Constructed in 1898, the courthouse is the centerpiece of the Jackson town square. The purpose of this project was to restore the historic features of the building while transforming it from a judicial facility into an economic development and tourism center. The foundation was excavated and sealed to address moisture intrusion. The original beadboard ceiling was salvaged, repaired and replaced where needed. The original heart pine floors were uncovered and went through three separate processes of sanding and staining before being restored to their former glory. New doors were furnished and installed to match the original 1898 wooden doors that had been removed. Now home to the Development Authority, Chamber of Commerce, Visitor's Center, Historical Society, and Arts Council, the transformation of this historic structure shows the community's appreciation of Butts County's history and its commitment to the future.
---
Excellence in Rehabilitation Awards recognize projects that make compatible use of a building through repair, alterations or additions while preserving features of the property that convey its historic value.