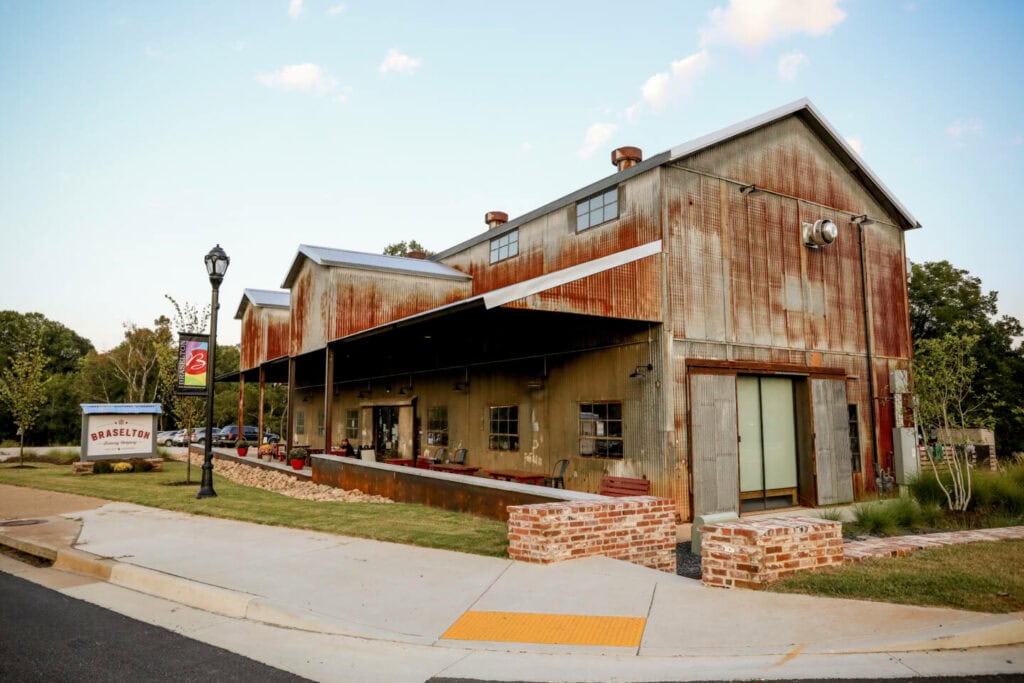 Braselton - Jackson County
The Braselton Cotton Gin was constructed in 1920 by the Braselton Brothers as part of a larger complex of structures in the downtown section of the city they founded. Now situated on what has become Braselton's main street, the building is now home to a restaurant and  brewery. The project incorporates a modern, industrial feel using steel and glass to create new uses within the building. The historic steel frame and corrugated steel skin were retained on the front and sides of the building, while the back wall was modified with openings to a rear patio. The carefully planned modifications maintained the original authentic character and open spaces of the Cotton Gin while creating a new and inventive gathering spot for the community. This project has been a major contributor to the town of Braselton's downtown growth.
---
The Michael L. Starr Award was created in 2020 in memory of Mike Starr, former Board Chair of the Georgia Trust and the Georgia Cities Foundation. This award honors the rehabilitation of a downtown historic building which best exemplifies the highest standards of historic rehabilitation and has a significant impact on the downtown of the city in which it is located.