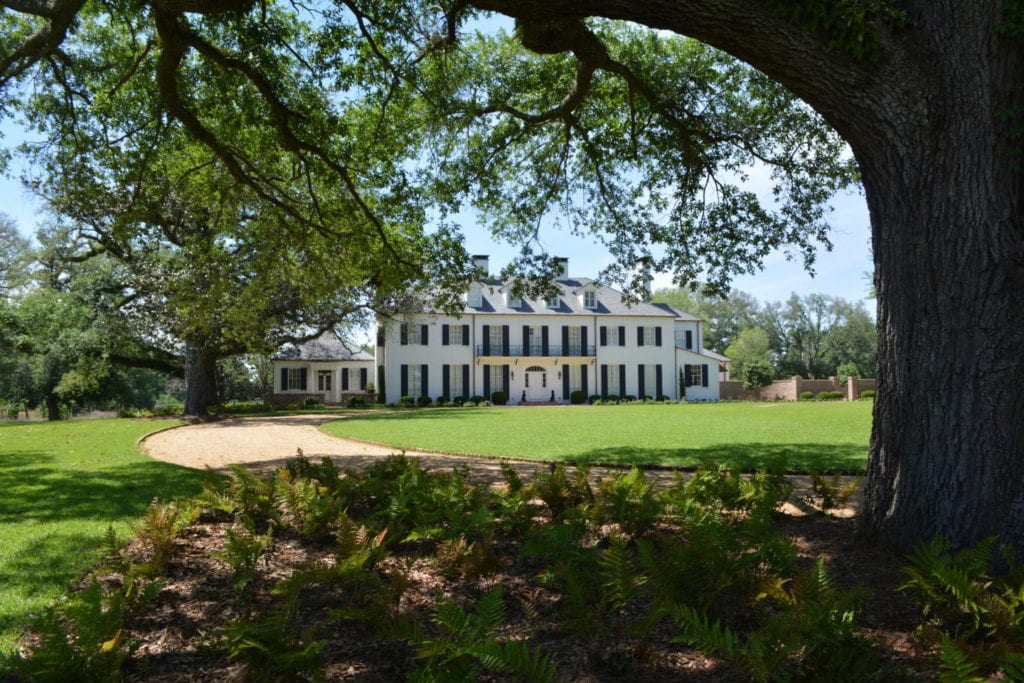 Albany - Dougherty County
Blue Springs Plantation was first assembled in the 1920s by William C. Potter of New York. In 1930, Potter commissioned Hentz, Adler and Shutze of Atlanta to design the main house. In 1957 Edward Vason Jones of Albany was hired to add Classical Revival dependencies. Later in his career, Edward Jones worked as the architect for the White House under Nixon's Administration. The house had suffered decades of deferred maintenance before the recent rehabilitation by new owners. The slate roof, original siding and woodwork on the exterior, and the original floors and plaster on the interior were all carefully repaired and refinished. The majority of original windows were retained and repaired as necessary. Using the original plans and remaining fragments found on-site, the original wrought iron balcony was restored in its original location on the front facade. Many of the original service areas have been updated in order to facilitate modern family living while still retaining the significant architectural features of the house.
---
Excellence in Rehabilitation Awards recognize projects that make compatible use of a building through repair, alterations or additions while preserving features of the property that convey its historic value.