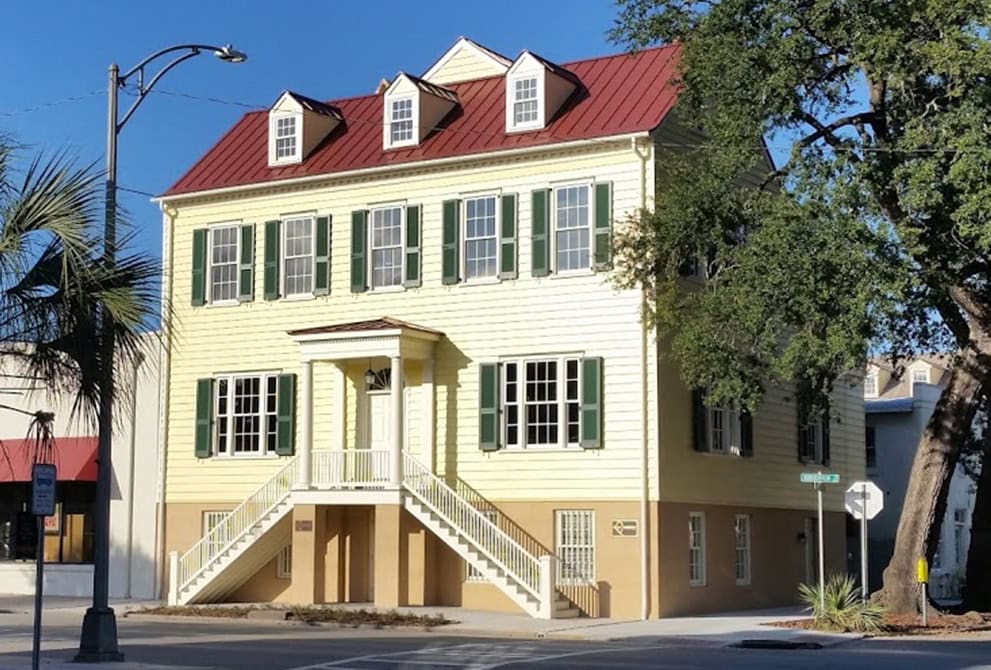 Savannah - Chatham County
Not only one of the most iconic homes in Savannah, but in the entire state, the Berrien House was built c.1791 for Major John Berrien, a Revolutionary War hero. It was later the home of his son, John MacPherson Berrien, a United States senator and Andrew Jackson's attorney general.  Prior to its rehabilitation, the property had been the subject of many local and statewide efforts to save it. It had been condemned three different times and was listed as a Place in Peril by the Georgia Trust in 2008. Thanks to the perseverance of all involved, it was finally saved and lovingly rehabilitated by none other than a family descendant, Andrew Jones.
The house's exterior underwent several years of work, which focused on the restoration of its historic features and the removal of many alterations over time. Raised to accommodate a basement storefront in the past, the house was lowered back to its original height over a raised basement. The original wood siding and decorative fascia, which had been covered by stucco for years, was revealed and repaired.  The interior restoration included both preservation and custom fabrication of historic profiles, moldings, mantels, doors and flooring, all meticulously documented and recreated where necessary. The project also uncovered one of the best collections of historic wallpapers in the country. The home's interior now includes private residential space for the owner, entertaining space for guests and a commercial bank on the ground floor.