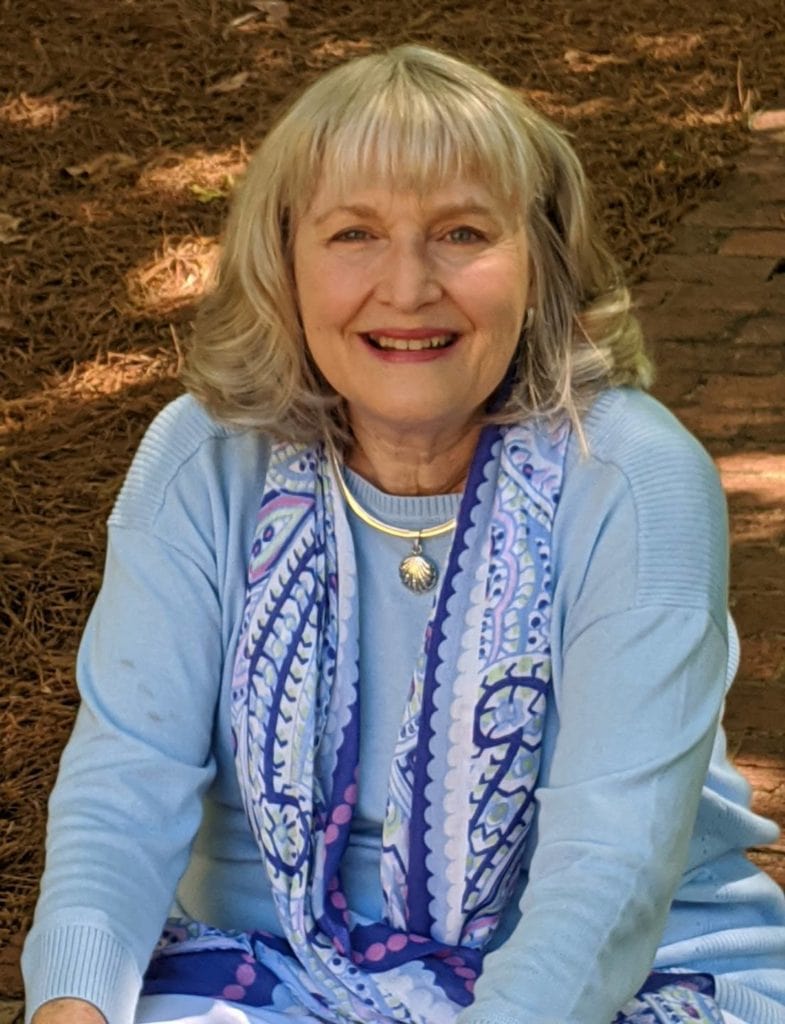 Augusta - Richmond County
Anne Shelander Floyd, Director of Local Government Services and Regional Historic Preservation Planner for the Central Savannah River Area Regional Commission in Augusta, Ga., is this year's recipient of the Mary Gregory Jewett Award, which recognizes lifetime preservation service.
A Brunswick native, Anne received her undergraduate degree from Hollins University and a Master's degree in history/museum studies at SUNY, Cooperstown Graduate Programs.
Anne has devoted her professional career to preserving and interpreting our built and archaeological environment. For over thirty years, she has worked with the CSRA Regional Commission, helping its 13-county region plan, fund, and manage preservation projects large and small.
Prior to her work in Augusta, Anne served for 10 years as the Director of the Coastal Georgia Historical Society and the St. Simons Island Lighthouse Museum.
She has been a strong advocate and reliable member of preservation organizations, as well, serving in leadership roles with the Georgia Alliance of Preservation Commissions, Historic Augusta, Sacred Heart Cultural Center, Greater Augusta Arts Council, the National Society of the Daughters of the American Revolution, Augusta and Stallings Island Chapters, and as a charter member of the Kettle Creek Battlefield Association. 
In Anne's lifetime, she has worked hand-in-hand with elected officials, historical organizations and other professionals and private citizens whose mission is to "save and preserve history."  In addition to the CSRA RC staff, Anne maintains an important connection as a regional planner with the staff of the DNR/Historic Preservation Division.
For over a decade Anne coordinated meetings of the CSRA Advisory Council for Historic Preservation.  She has written and administered a variety of federal, state, local, and foundation grants that have funded work on most of the CSRA historic courthouses and many downtown streetscapes, eight depots, schools, trails, and parks.
Anne wrote grants that have funded historic resources and archaeological surveys and National Register of Historic Places nominations throughout the CSRA.  She helped set up six active Certified Local Government programs for rural CSRA governments.
Some of her favorite projects include work on courthouses in Lincoln and Jenkins Counties; Historic Railroad depots in Hancock, Thomson, and Warren Counties; Historic Wrightsboro District; Lincoln County Historical Park; Louisville's Old Market House; Columbia County Lock Keeper's House and Pavilion; Tignall Bank Building; Locust Grove Cemetery; Sandersville Elementary School; Kettle Creek Battlefield; and archives cataloging of Savannah's Andrew Low House.  She co-authored a National Historic Landmark application for the Old Medical College. 
In addition, The Trust recognizes early highlights of her preservation career, which include coordinating the opening of the St. Simons Island lighthouse to the public, writing her master's thesis and preparing an exhibition for the opening of Hofwyl-Broadfield Plantation, and teaching Elder Hostels in Glynn County.
Anne is married to author E. Randall Floyd.  They have one son, Rand, who is a medical student at Georgetown University.
---
The Mary Gregory Jewett Award for distinguished service in the field of preservation is named for the Trust's first executive director and is the Trust's top honor given to an individual. This award is reserved to recognize those whose dedication and service to the field of historic preservation in the state of Georgia is extraordinary.