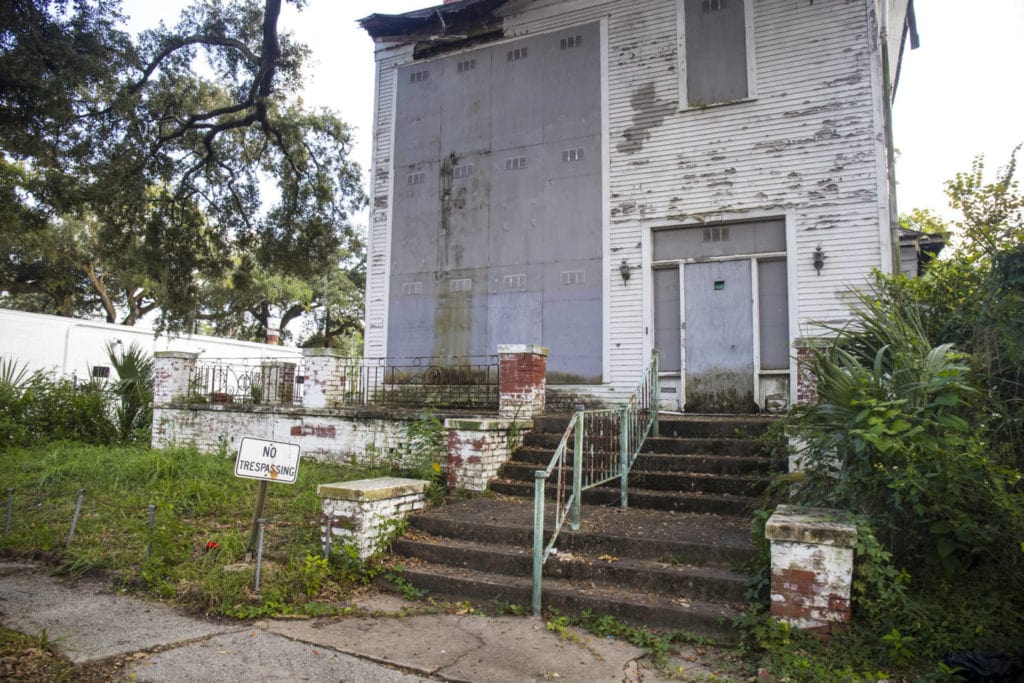 Savannah - Chatham County
The Story
Built in 1910, the Savannah house was the longtime residence of Dr. Calvin L. Kiah, a professor who led Savannah State College's education department, and Virginia Kiah, a public-school teacher, artist, and curator. In their home, the couple established one of the first museums in Savannah started by African Americans in 1959. Notable visitors included Civil Rights activist Rosa Parks and artist Margaret Burroughs. Originally a Prairie style home, Virginia Kiah put a two-story addition on the front, with a full wall of windows to accommodate the museum. The museum's run came to an end with Virginia's death in 2001.
The Threat
Originally excluded as a contributing property from its neighborhood historic district due to its alterations, the Kiah House is a good example of how a property's significance can be reconsidered over time. Unoccupied and in probate for nearly 20 years, the house is in an advanced state of deterioration, which has not gone unnoticed by the City. Due to the issues surrounding the probate, concerned citizens have been unable to apply for grants, conduct archaeological research, or perform any maintenance to the property. There is strong community support for the preservation and recognition of this resource, yet the house remains in danger of being lost.
The Update
The Historic Savannah Foundation is taking steps toward the restoration and reuse of the Kiah House after purchasing it in April 2022. The organization placed a temporary roof over the structure in September to keep it dry during the hurricane season, and the Historic Savannah Foundation also hired an engineer to evaluate the property's structure. They are working to nominate the property for the National Register of Historic Places. 
How you can help!
A GoFundMe Campaign to Save Savannah's Kiah Museum Building has been created by the non-profit African Diaspora Museology Institute. Learn more and support their campaign here.
Images by MotorSportMedia | Halston Pitman & Nick Woolever or courtesy of Dr. Deborah Johnson-Simon