Juliette Gordon Low Birthplace Garden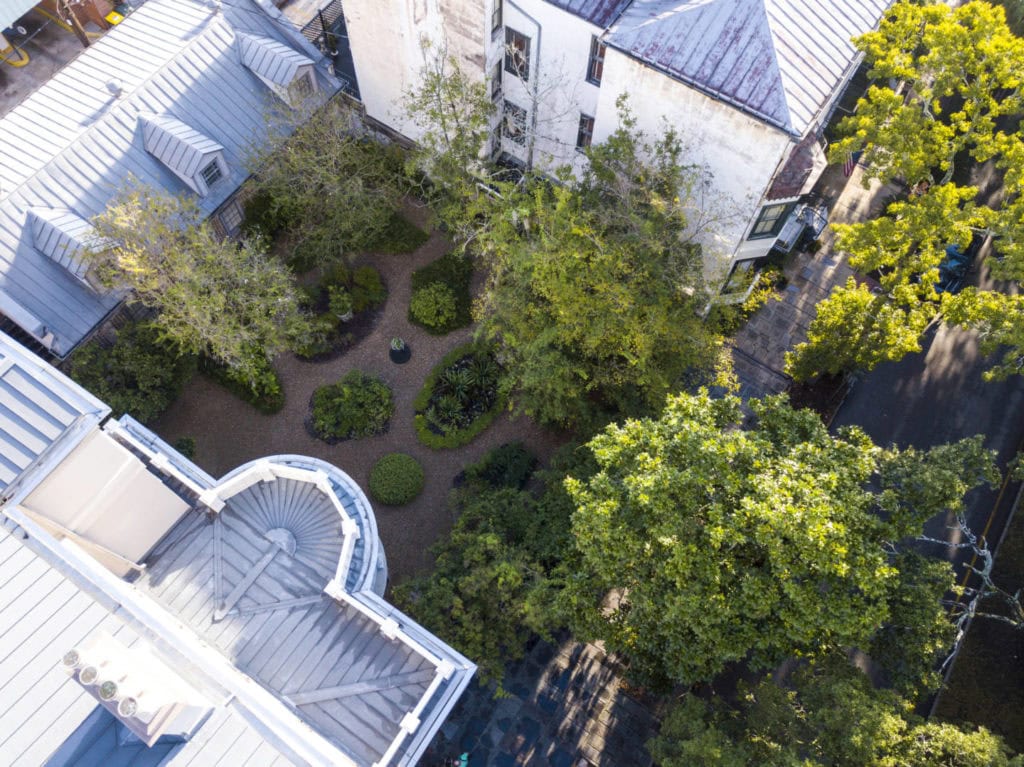 Savannah - Chatham County
The Story
In the mid-1950s, Clermont Lee, Georgia's first registered female landscape architect, was commissioned to design a garden for the birthplace and girlhood home of Juliette Gordon Low, founder of the Girls Scouts. Renowned for consulting on historic landscapes throughout the state, Lee designed a historically appropriate garden that included plantings that were popular during Low's childhood.  
The Threat
The garden and Lee's design are under threat of being significantly altered or potentially demolished. In 2016, the garden was added to The Cultural Landscape Foundation's Landslide program, which highlights and monitors at-risk landscapes, after a proposal was announced to demolish Lee's parterre design. Recently, the Birthplace unveiled a new site plan which includes changes to the garden, but the garden's fate remains unclear.
The Update
The garden has been altered since its designation as a Place in Peril. 
Images by Halston Pitman | Nick Woolever | MotorSportMedia and Charles Birnbaum, or courtesy of Margaret Seiler