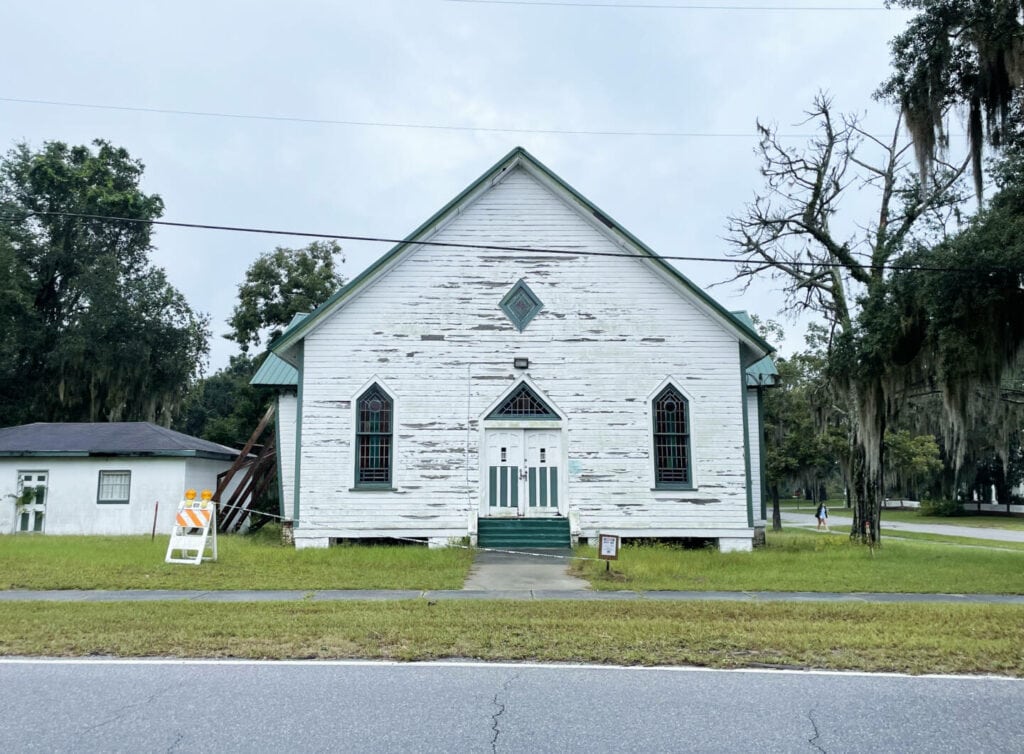 Darien - McIntosh County
Story:
Grace Baptist Church is located on Vernon Square, one of the four original squares in Darien, laid out according to the Oglethorpe plan. During Reconstruction, the church's location on Adams Street was home to African American professionals, and many formerly enslaved, first-time homeowners. Grace Baptist Church was a significant institution within the community in which several successful African American leaders were associated. The head of the church, Reverend Edward Brawley, assisted in ending the 1899 Darien Insurrection by brokering peace among Black residents. One of the founding trustees of the church, W.H. Rogers was elected as a Georgia state legislator, serving from 1902-1907.
Threat:
The congregation disbanded in the 1990s, and the building fell into disrepair. In April 2022, an oak tree fell on the building, heavily damaging the roof and structure. In May 2023, the City of Darien issued a citation that may lead to demolition of the property. Local advocates and remaining trustees of the church hope to identify funding and a potential reuse that will allow the structure to be saved.