Georgia B. Williams Nursing Home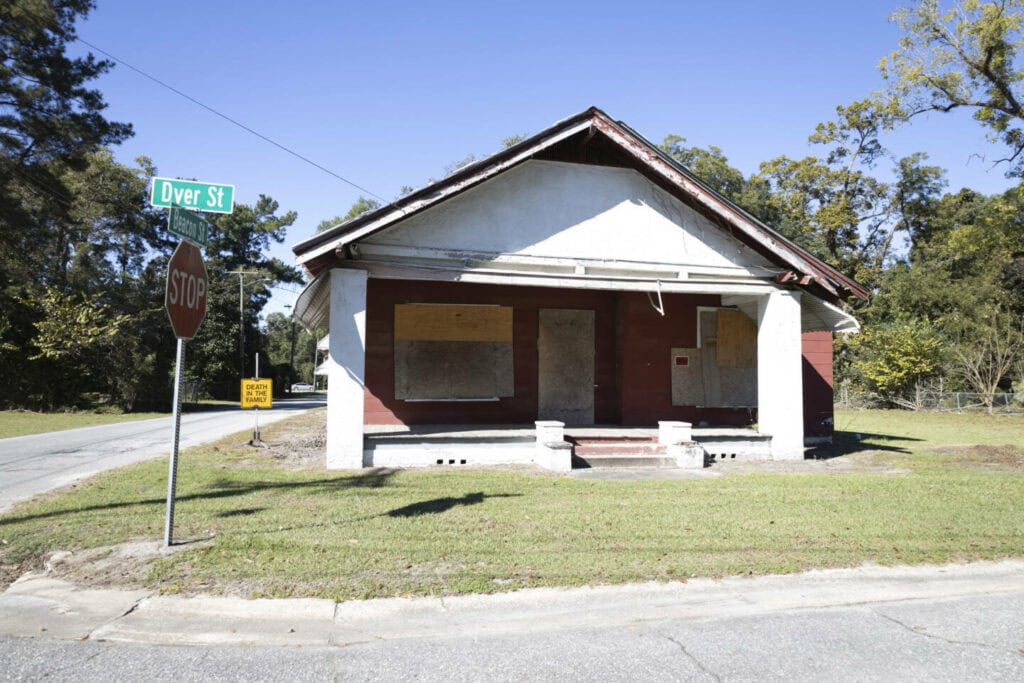 Camilla - Mitchell County
The Story
The Georgia B. Williams Nursing Home was a nursing center and private residence of Beatrice Borders, a third-generation African American midwife. Beatrice, nicknamed Miss Bea, was a certified nurse that helped deliver children as a midwife in Camilla and the surrounding area, primarily for white families. In doing so, Ms. Borders recognized the harsh disparities in natal care provided for African American women, and in 1940, she opened her own maternity home for expectant mothers within her community. She named it the Georgia B. Williams Nursing Home in honor of her mother. This home became a refuge for over 6,000 African American mothers who had nowhere else to go, allowing their newborns to enter the world in a safe and healthy environment during the Jim Crow era.
The Threat
This unassuming structure has not received the attention that its history deserves. The building has been vacant since 2004 and is currently boarded up. Due to deterioration over the years, the home is now uninhabitable, making it more susceptible to threats of demolition. However, thanks to dedicated family and community advocates, the home where Miss Bea served for so many years is now gaining the recognition that may bring about its revitalization.
The Update
The Georgia B. Williams Nursing Home was also listed on the National Trust for Historic Preservation's list of America's 11 Most Endangered Historic Places in 2021. In addition, the National Trust also awarded the project with a $75,000 grant from its African American Cultural Heritage Action Fund. After being listed as a Place in Peril, the project received a National Park Service Civil Rights Grant and, later in 2022, a grant of $469,014 from the African American Civil Rights Grant Program through the National Park Service to fund the ongoing restoration.
Images by Halston Pitman & Walter Sippel | MotorSportMedia and Ethos Preservation