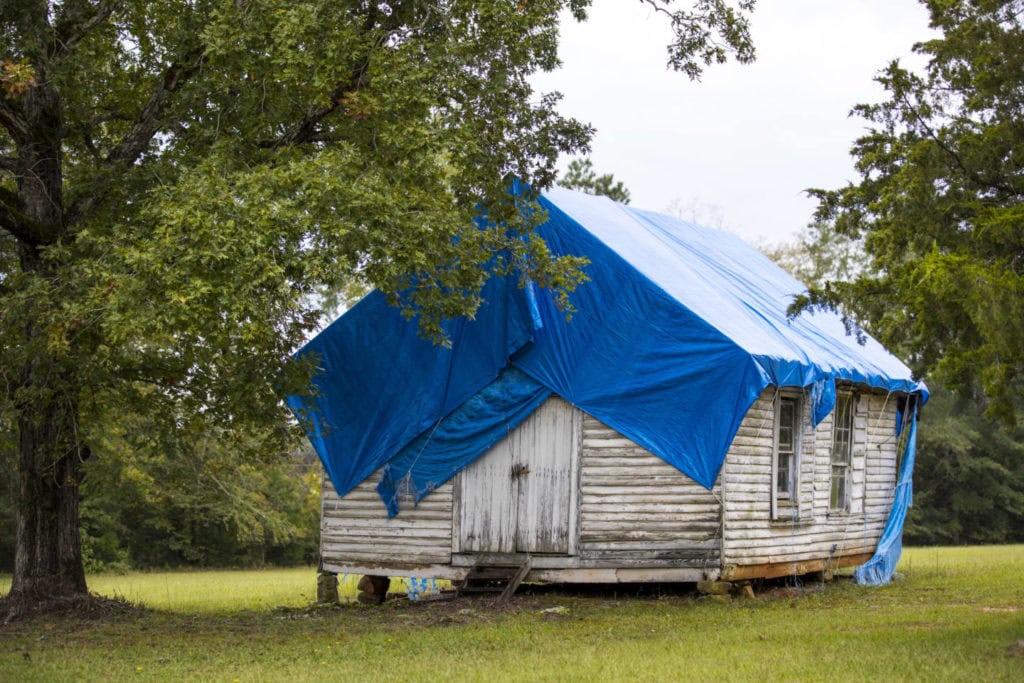 Washington - Wilkes County
The Story
The Cherry Grove Schoolhouse is a rare surviving example of an early 20th century, rural African American school building in Georgia. The one-room, wood frame building was constructed c.1910 on the grounds of the Cherry Grove Baptist Church, which was founded in 1875. The schoolhouse is one of only 15 extant pre-Rosenwald African American schoolhouses built on church grounds within the state of Georgia. The building —used to teach primary school through the seventh grade —provides a critical link in the history of African American education in Georgia.
The Threat
The schoolhouse suffers from years of neglect and lack of maintenance due to the financial realities of a small, rural congregation. A report authored by the University of Georgia in 2016 found the schoolhouse to be "in dire need of repair."  Thorough structural intervention would allow this small but significant site to be preserved.
The Update
In 2021, Cherry Grove Schoolhouse received the Trust's Callahan Incentive Grant to go towards the building's rehabilitation. In 2022, the rehabilitation project was completed and a rededication ceremony took place. 
How you can help!
A GoFundMe Campaign for the Restoration of Cherry Grove Schoolhouse has been created by the Friends of Cherry Grove. Learn more and support their campaign here.
Images by MotorSportMedia | Halston Pitman & Nick Woolever or courtesy of Barrett Hanson's collection