Calvary Episcopal Church and Lee Street Bridge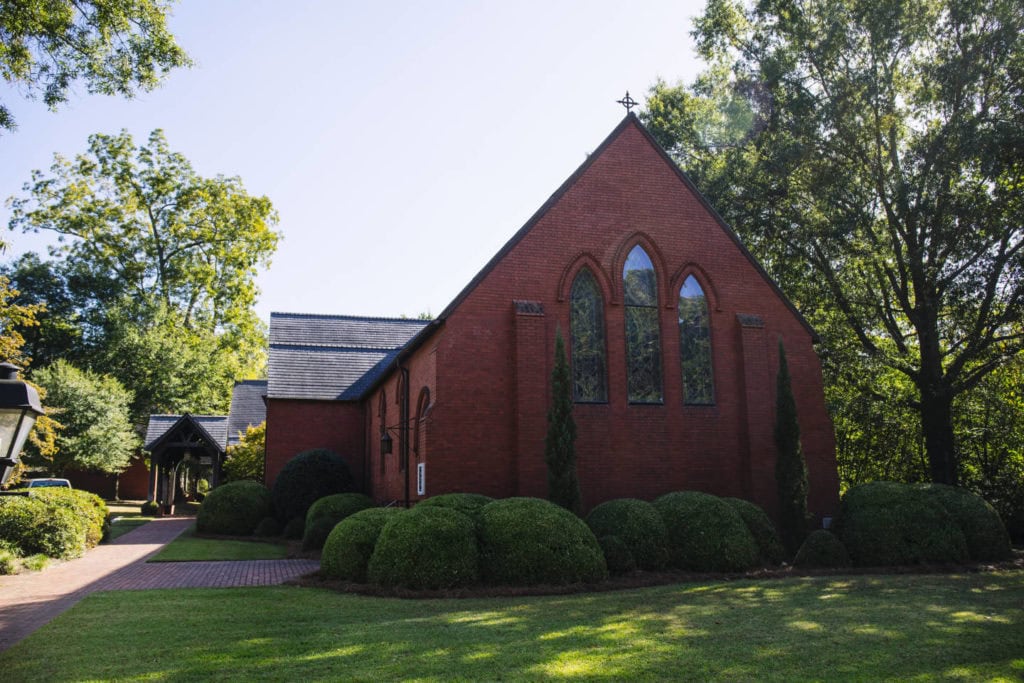 Americus - Sumter County
The Story
Calvary Episcopal Church was organized in 1864 as the second effort to establish an Episcopal parish in Americus. The current church building was completed in 1921 under the leadership of Reverend James Bolan Lawrence and renowned architect Ralph Adams Cram, who was known for his Gothic Revival style ecclesiastical buildings.
Calvary Episcopal Church is surrounded by a historic residential area and is adjacent to an active railroad that passes under the historic Lee Street Bridge next to the church.
The Threat
The Calvary Episcopal Church and surrounding historic properties are threatened by the proposed demolition and replacement of the Lee Street Bridge. The replacement bridge, as proposed by the Georgia Department of Transportation, would be elevated to accommodate double-stacked railcars below. An elevated structure would have a significant adverse impact on the neighboring historic properties, especially the Calvary Episcopal Church.