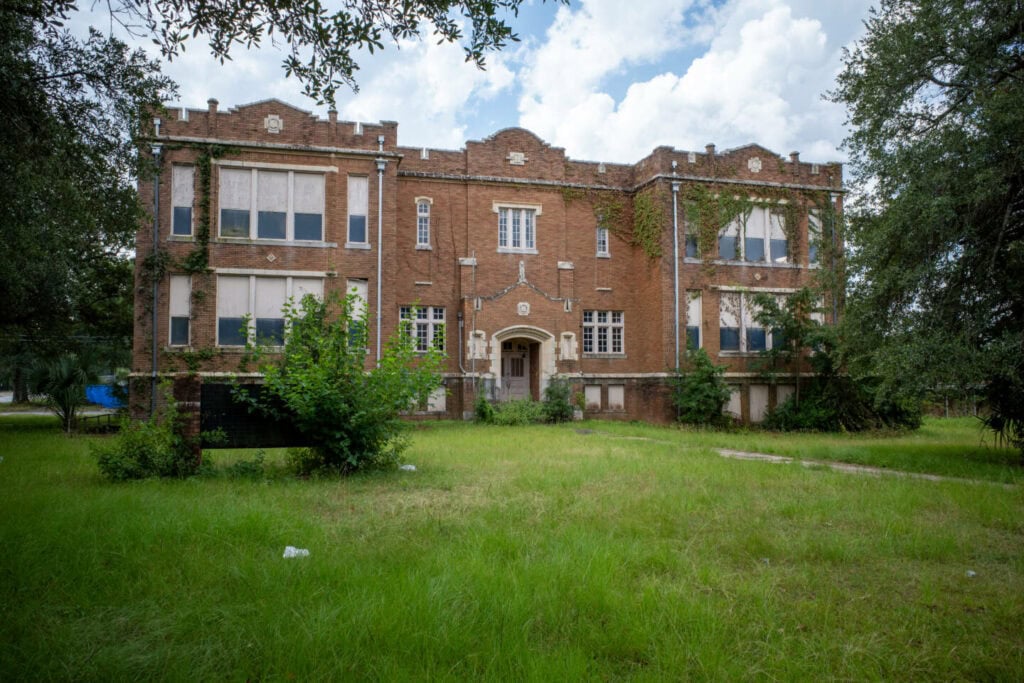 Albany - Dougherty County
Story:
Broad Avenue Elementary was built in the 1930s. Dougherty County Schools obtained ownership of the building in 1963 and the school served the community until the property was sold in 2005.
Threat:
A contributing structure in the local historic district, Broad Avenue Elementary is under threat of condemnation and demolition due to its deteriorated condition. A local non-profit, SOWEGA Rising, took ownership of the building in 2019 and continues to work toward the goal of rehabilitating the property as a Rural Innovation center that will provide opportunities for students and entrepreneurs in the region. Significant fundraising is required to bring this vision to reality while preserving and revitalizing this historic structure.
For more information, please visit sowegarising.org.