Atlanta Eagle and Kodak Buildings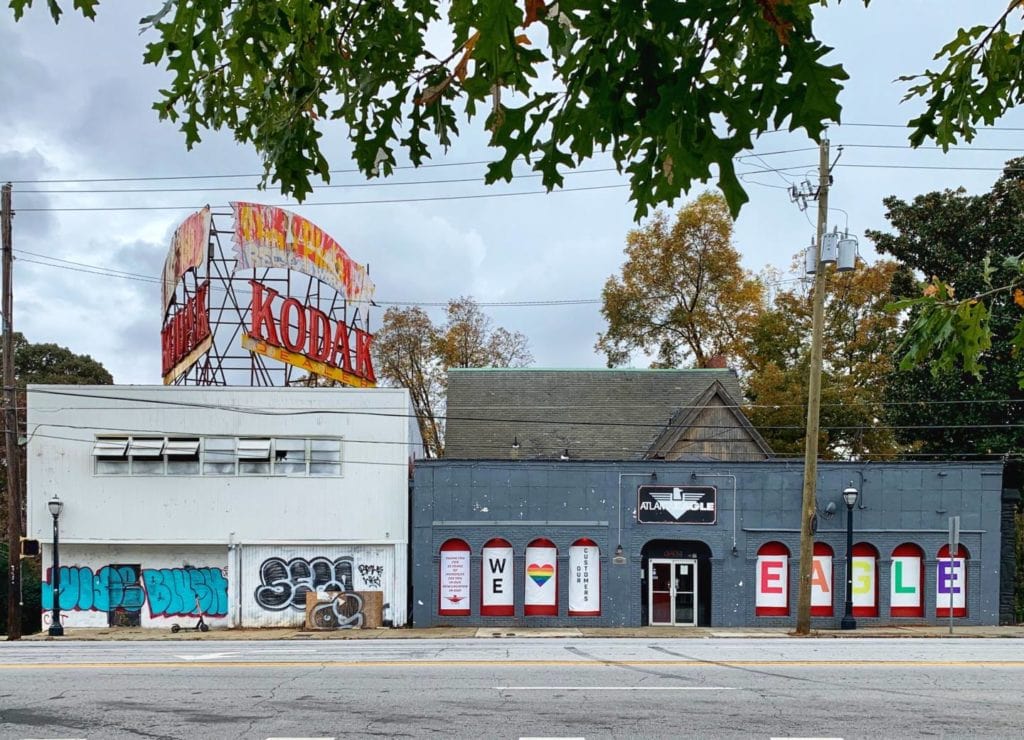 Atlanta - Fulton County
The Story
Originally constructed as expansive private residences in 1898 and 1905 respectively, the Atlanta Eagle and Kodak Buildings reflect over a century of urban evolution and social history in the city of Atlanta.
Once a prosperous residential corridor, Ponce de Leon Avenue shifted to prime commercial real estate with the growing prominence of the automobile. The Atlanta Eagle Building – altered for commercial use in 1949 – eventually became a place of prominence in the LGBTQ community, significant as a site for public social interaction.
The Kodak Building was originally constructed as an Italian Renaissance house, but underwent a commercial alteration in the 1940s with the opening of Star Photo. Historically significant for its association with the rise of commercial amateur photography in the mid-20th century, it also served as the campaign headquarters of Shirley Franklin, Atlanta's first female mayor.
The Threat
Currently, the structures suffer from lack of maintenance and a direct threat of demolition. The Atlanta Eagle has recently announced plans to close due to financial hardship brought on by the pandemic. Despite both buildings being contributing properties in the Midtown National Register Historic District, the properties are highly susceptible to demolition without the addition of local preservation protections.
The Update
While the facades were designated as a landmark by the City of Atlanta, the remainder of the property is open for demolition and development. 
Images by Charles Paine and Victoria Lemos