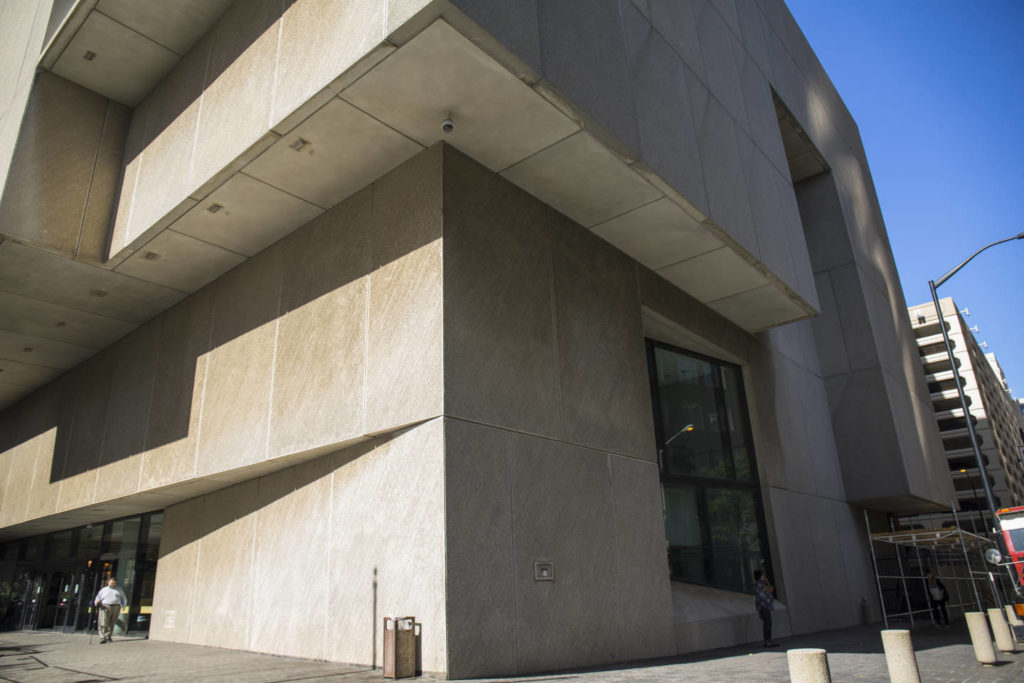 Atlanta - Fulton County
The Story
Constructed in 1980 as an internationally significant example of brutalist architecture, Atlanta Central Library was the last building designed by renowned architect Marcel Breuer. The library was built for a capacity of 1,000 users and one million volumes, and includes a 300-seat theater and secluded outdoor courtyard.
The Threat
As a result of the Atlanta-Fulton Public Library System's Master Plan of 2005, a bond referendum passed to fund the construction of a new central library. With the bonds due to be issued in 2016, the possible demolition of Breuer's library grabbed the headlines. After much public outcry and a reevaluation of the existing building, the Fulton County Commission voted in August 2016 to use the library bond to fund the building's rehabilitation instead.
Rehabilitation plans are pending, and there remains great concern that the project may not respect Breuer's original design. Attention must be paid to make sure this architectural icon is rehabilitated appropriately inside and out and that funds are allocated for proper maintenance in the future.