Asbury United Methodist Church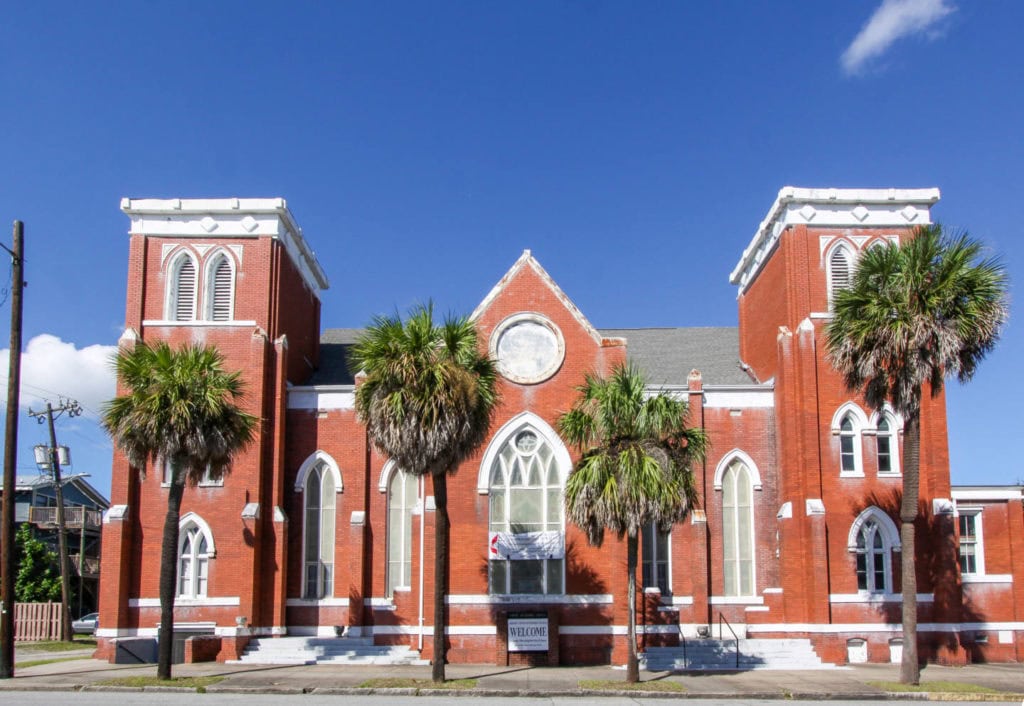 SAVANNAH - CHATHAM County
The Story
With a congregation celebrating 150 years, the Asbury United Methodist Church on Savannah's Abercorn Street stands as the only African American United Methodist church in the historic Victorian District. The original building dates to 1887 with several modifications through the early twentieth century. After the hurricane of 1896, much of the church had to be rebuilt, and a brick facade and additions were added. It has served Asbury United Methodist since 1927 and played a vital community-building role, hosting numerous local groups and organizations beyond its home congregation.
The Threat
The church building faces many needed repairs to regain its place serving the full community. Deterioration due to water intrusion has left many portions of the building unusable. The sanctuary remains in regular use, but lack of accessibility inhibits some congregants' attendance. Faced with the choice of remaining in the historic building or seeking a new place of worship, the church is determined to raise the necessary funds to stay.
Exterior images by Rebecca Fenwick. Interior images by Ellie Isaacs.