The Georgia Trust is turning 50!
It's official! We're celebrating 50 years of leading preservation in Georgia.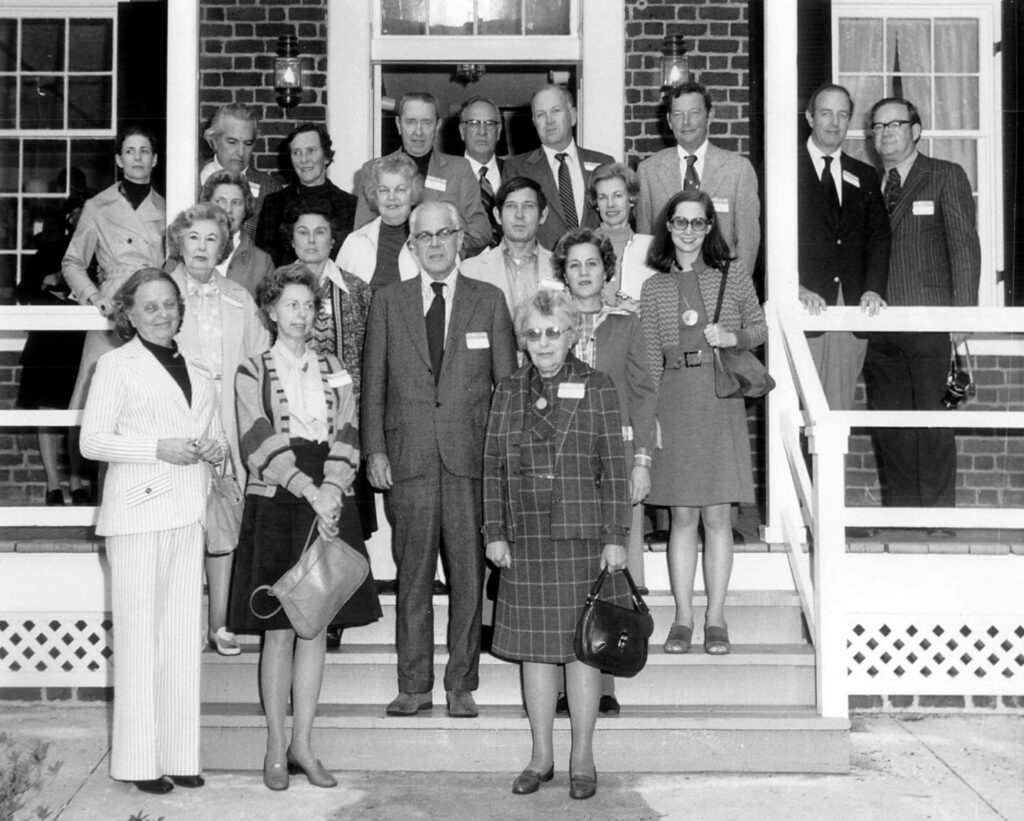 Our Founding
The Georgia Trust was formed by a small group of individuals who were passionate about preserving the state's historic built environment and saw a need for a non-profit organization that could focus on a statewide effort to preserve it. 
The organization grew out of a series of statewide annual preservation conferences held between 1969 and 1973. These conferences attracted Georgians interested in history, architecture, landscaping, environmental design and community development. From the enthusiasm of these early conferences came together an effort to form the Trust.
Ultimately, at the 1973 conference held in Macon, the creation of the Georgia Trust for Historic Preservation was announced. The theme of the Macon conference that year was "Preservation – Our Trust." And so the Georgia Trust for Historic Preservation was born. The new organization was chartered on April 12, 1973.
Celebrate With Us!
Throughout 2023, we'll be sharing highlights and stories from the past 50 years. We also have a full calendar of events planned for you, and in the fall, we'll be releasing a new book about Georgia architecture.
Follow us on Facebook and Instagram to make sure you don't miss a story or an update. We look forward to seeing you at our exciting events. Stay tuned for an amazing year!
Pictured at top: Early members and friends of the Georgia Trust at the St. Simons Island Lighthouse Keeper's Cottage during a January 1975 board meeting. Front, left to right: Jennie Tate Anderson, Jane Symmes, Mary Gregory Jewett. Second row: Bib Anderson, Virginia Hay, Hubert Owens, Josephine Bryson, Janet Pecha. Third row: Frenchie Bush, Marguerite Williams, Paul Hawkins, Mrs. Sam Singer. Back: Margie Spalding, Phinizy Spalding, Nan Owens, Turner Bryson, Henry Green, Lewis Larson, Bill Bush, Bill Griffin, Carroll Scruggs