Legacy Member: Susan Starr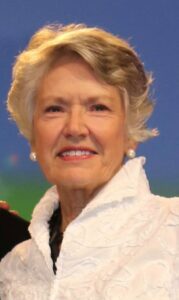 2023 marks the 50th anniversary of the Georgia Trust for Historic Preservation, and to celebrate, we're featuring a few of our legacy members. This month we're highlighting Susan Starr. Here's what she had to say:
"The Georgia Trust does a wonderful job of advocacy, education, and support for the preservation of the historic assets of Georgia.  I am honored to be a part of this stewardship effort to protect and preserve the history and valuable sense of place for all Georgians.
In a world of fads, short-term trends, and a sea of disposable items, we greatly value the sense of place, evidence of wonderful skill and craftsmanship, the multiple threads woven together to create our collective historic fabric, and the chance to better understand the culture and lives of those who settled and developed Georgia."