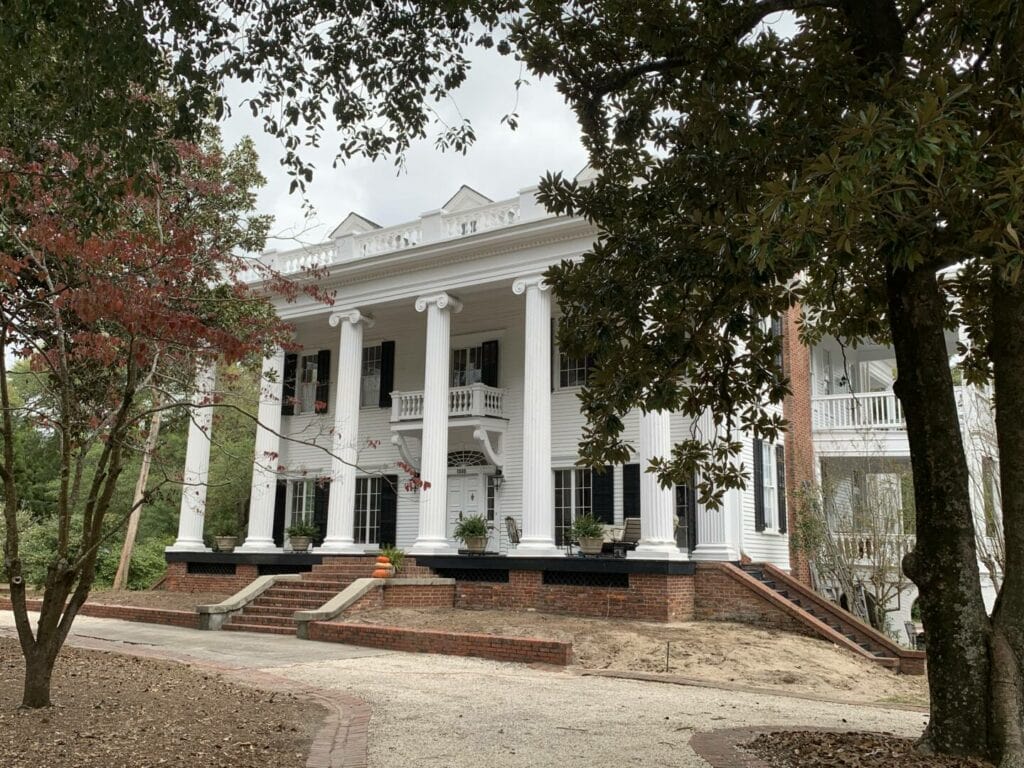 Augusta - Richmond County
Originally constructed in 1820 and completely remodeled in the Neoclassical Revival style in 1905 for Georgia and U.S. Supreme Court Justice Joseph Rucker Lamar, the Lamar-Wallace-Hill House has been a landmark in the Summerville Historic District for over a century. The current owners, Elsie and Levi Hill IV, are the third generation to call this home since the Hill family purchased the house in the 1950s. A recent rehabilitation utilized state historic tax credits, showing the owners' commitment to preserving this legacy structure while accommodating modern standards of living. Upgrades to plumbing, electrical, and HVAC, along with updated kitchen and laundry areas, were balanced with the preservation and repair of historic spaces to ensure another century for this wonderful house.
---
Excellence in Stewardship Awards recognize those who ensure the preservation of historic properties through long-term care and maintenance, stabilization, protection or continuous family ownership.