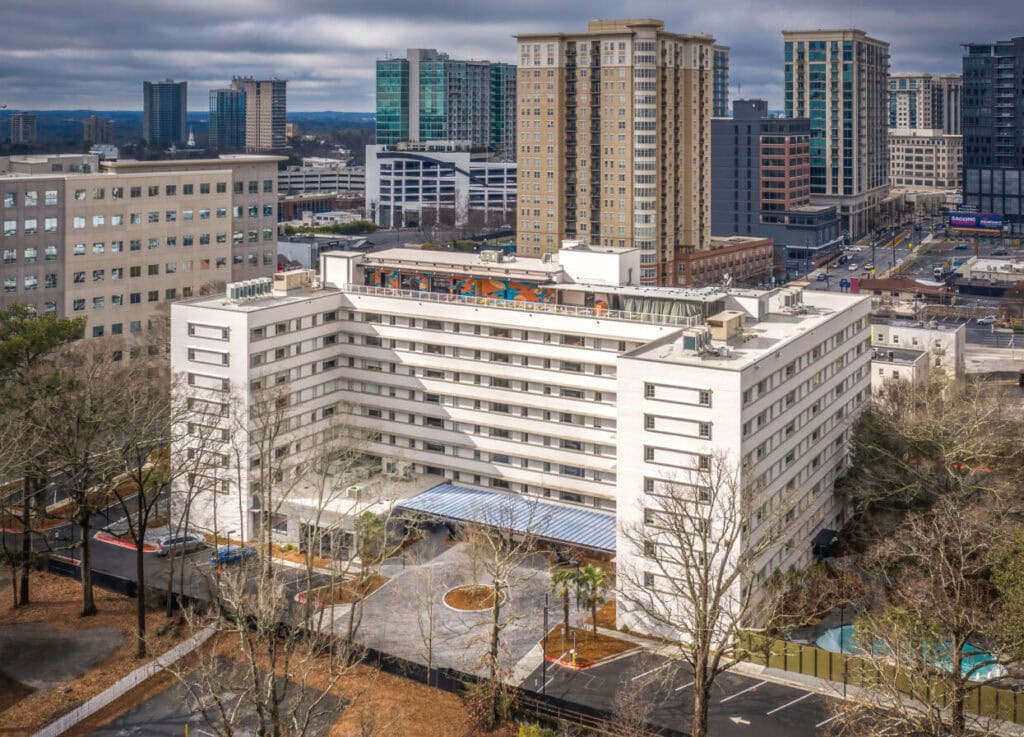 Atlanta - Fulton County
Originally named "Paces Ferry Tower," this 1951 apartment building was designed in the International Style by architect James C. Wise and was briefly the tallest structure in Buckhead. In its recent rehabilitation and hotel conversion, exterior restoration efforts required infill of the solid masonry walls and preservation of historic aluminum windows. Interior considerations focused on maintaining the original corridors on the upper floors and restoring circulation on the ground floor after a previous renovation upended the original design. An addition to house a commercial kitchen was designed to be compatible but differentiated, with the addition's façade pulled back from the rest of the original building. The preservation of expansive landscaped areas around the property creates seclusion and offers a respite from the bustle of Buckhead.
---
Excellence in Rehabilitation Awards recognize projects that make compatible use of a building through repair, alterations or additions while preserving features of the property that convey its historic value.