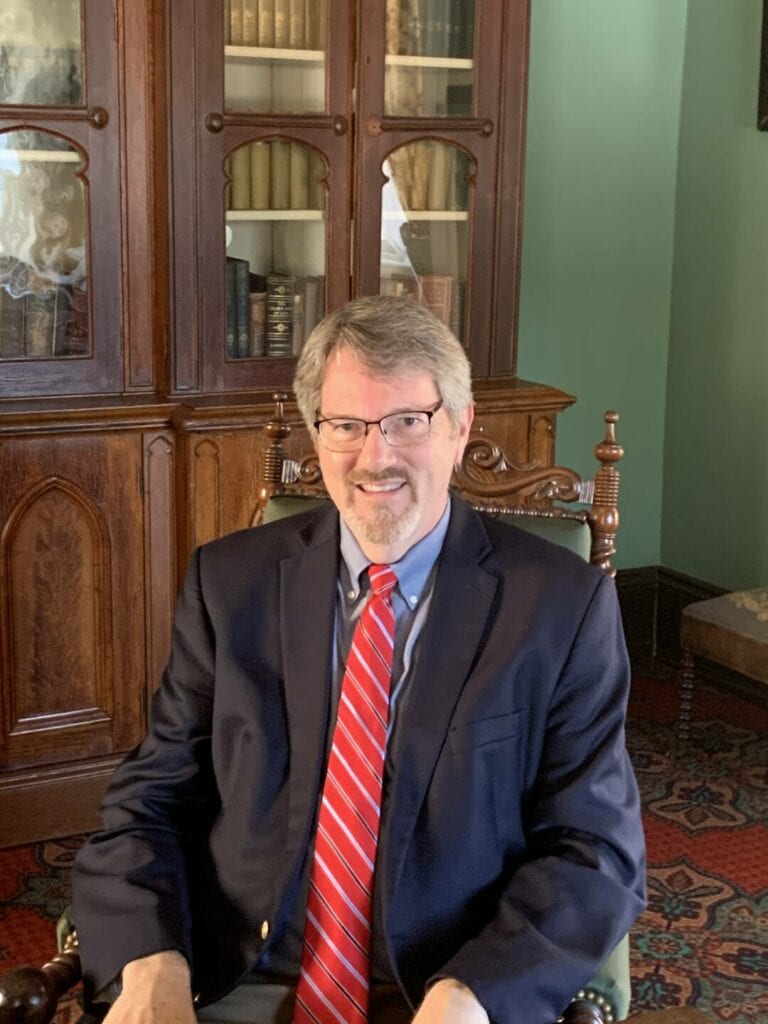 Augusta - Richmond County
Erick Montgomery serves as the Executive Director of Historic Augusta, Inc. He studied historic preservation at Middle Tennessee State University and worked professionally in Camilla, Albany, Thomasville and Savannah before joining Historic Augusta in 1989. He has grown Historic Augusta into one of the largest and most stable non-profit historic preservation organizations in Georgia and the Southeast. Montgomery worked to acquire, restore and furnish the Boyhood Home of President Woodrow Wilson as a house museum as well as the Supreme Court Justice Joseph R. Lamar Boyhood Home. He has provided extensive research for and written numerous nominations for National Register districts and National Landmarks in Augusta. Montgomery authored two books, "An Augusta Scrapbook" and "Thomas Woodrow Wilson: Family Ties and Southern Connections," and served as editor for "Augusta," the 50th anniversary publication about historic Augusta. Currently the President of the Augusta Genealogical Society, Montgomery also serves on the boards of Sacred Heart Cultural Center and the Augusta Jewish Museum. He has worked tirelessly to save and rehabilitate the Union Baptist Church, the C.T. Walker House, the Trinity CME Church and the Augusta Jewish Museum. He worked toward the preservation of Richmond County's earliest houses, helping to assess and develop preservation plans for the town of Bath. In 2008, Montgomery received the Governor's Award in the Humanities for his service and dedication to history, literature, and heritage. 
---
The Mary Gregory Jewett Award for distinguished service in the field of preservation is named for the Trust's first executive director and is the Trust's top honor given to an individual. This award is reserved to recognize those whose dedication and service to the field of historic preservation in the state of Georgia is extraordinary.