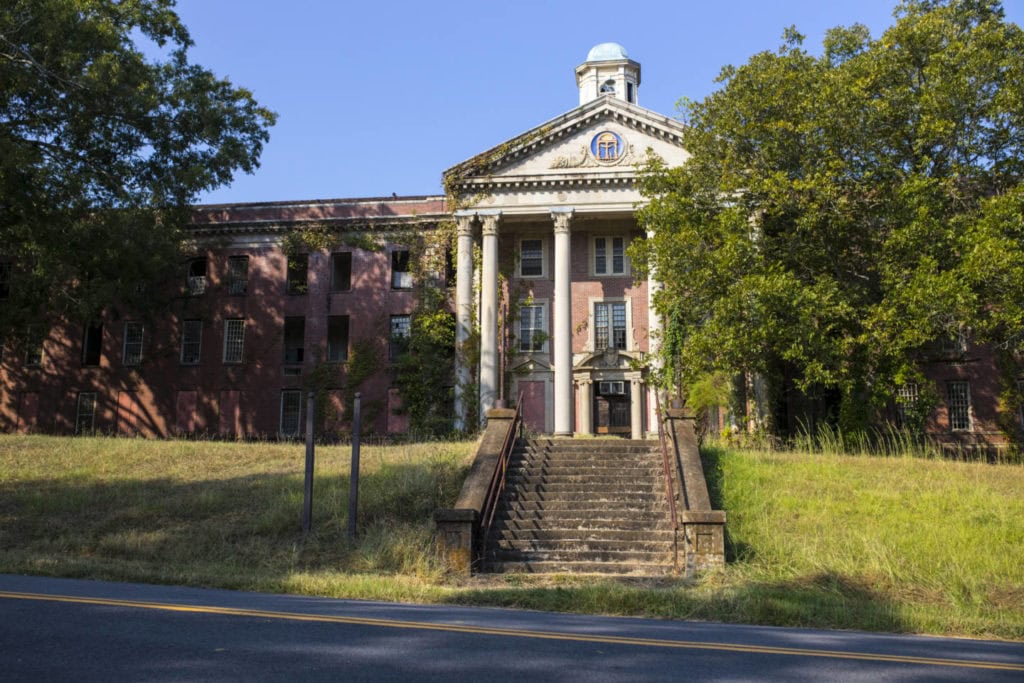 MILLEDGEVILLE - BALDWIN County
The Story
Central State Hospital was Georgia's first psychiatric institution, eventually becoming the largest mental hospital in the United States and the second largest in the world. Central State was chartered by the legislature in 1837 with the intent of providing Georgians suffering from mental illness or developmental disabilities with a safe and humane environment. The complex includes nearly 200 buildings, dating from 1842 to the mid-twentieth century, and features a remarkable variety of architectural styles situated on nearly 2,000 acres.
The Threat
Previously a Places in Peril site in 2010, Central State Hospital has continued to suffer from neglect since its full closure in 2013, leading to further deterioration. A redevelopment authority is working to manage the site, and the train depot is being repurposed into Georgia's Old Capital Museum. However, the scale of the campus and the current condition of many buildings has made fundraising and investment a daunting challenge. An embrace of the historic architecture and utilization of the economic incentives available to preservation projects could provide further avenues to redevelopment.
The Update
After being designated a Place in Peril, Central State Hospital's Depot was waterproofed and three access ramps were constructed. 
Images by MotorSportMedia | Halston Pitman & Nick Woolever