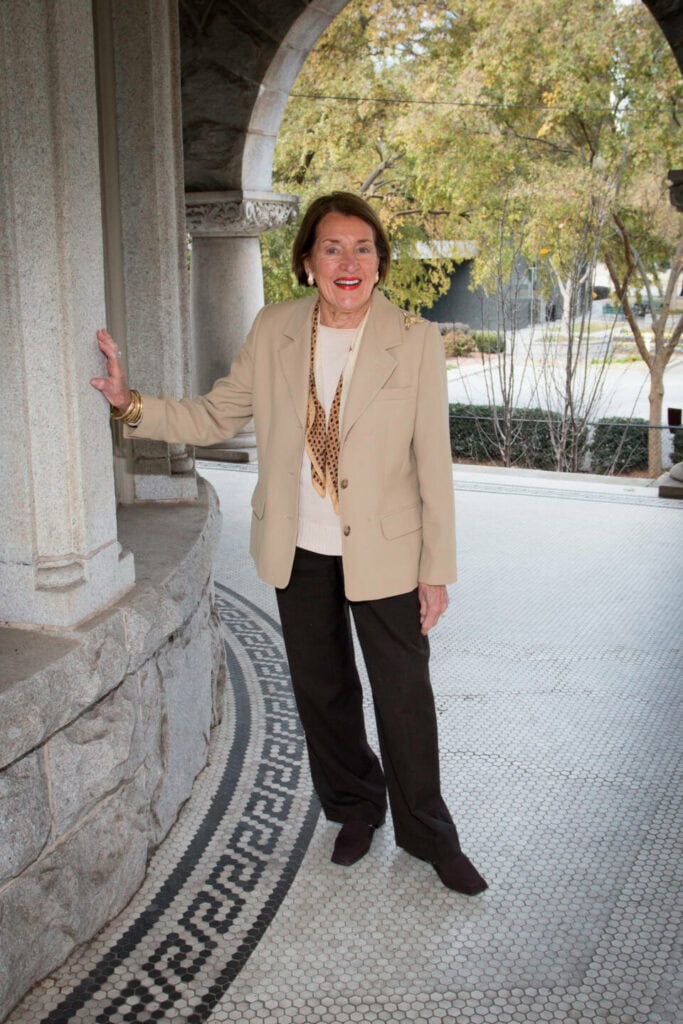 Madison - Morgan County
Christine Davis Lambert became involved in the Georgia Trust over 40 years ago with her late husband, State Senator, State Representative and former chair of The Georgia Trust Board of Trustees, Roy Lambert. Chris brought her infectious enthusiasm and energy to The Georgia Trust board in 2010 and has served in multiple capacities since then. While continuing her work as a leading preservationist, volunteer and philanthropist in Madison, Chris has also given of her time and talents to the Trust in so many ways, chairing and sitting on numerous committees, participating in many of our events, growing the organization's base of support, and maintaining the Christine and Roy Lambert Programs Fund, an endowment to support Georgia Trust programs. She now holds the position of Emeritus Trustee of the Georgia Trust and her impact on the field of historic preservation, especially in Madison, cannot be overstated. Chris has already been honored by the Trust for her longtime commitment to our state's preservation with the Mary Gregory Jewett Award in 2015, but her dedication to this organization remains constant. Most recently, Chris has been instrumental in planning this year's Fall Ramble in Madison, and we hope you will all join us there in October to witness her hard work first-hand.
---
Since 1978, The Georgia Trust has recognized a volunteer of the year with the Camille W. Yow Award, which is named in honor of a longtime volunteer and its first recipient.