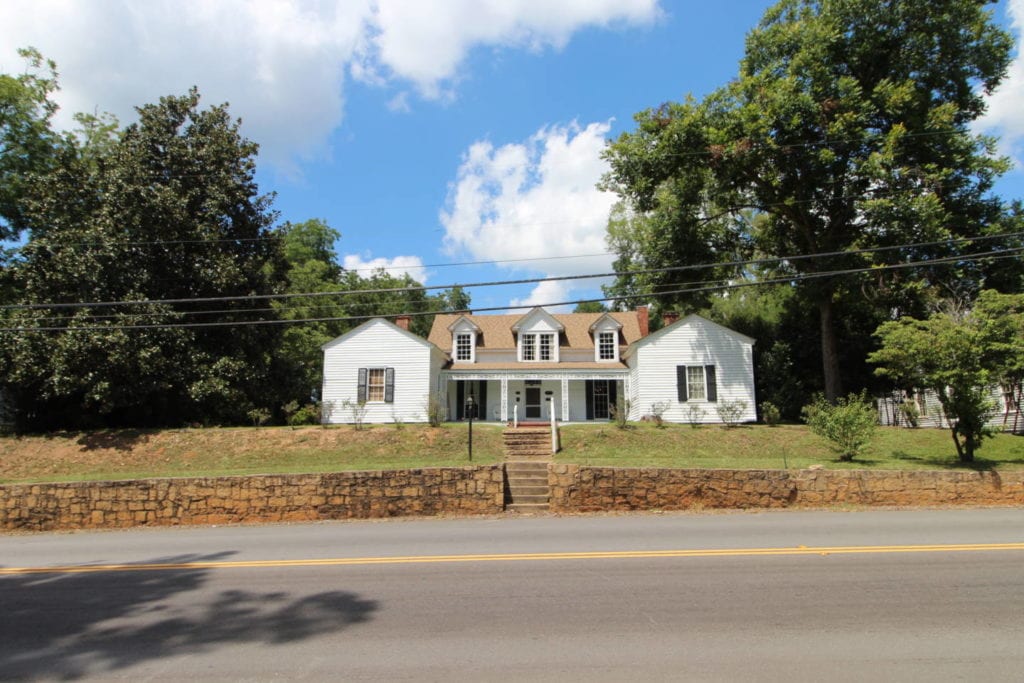 Sparta - Hancock County
12471 Broad Street, Sparta, GA 31087
$140,000
This house has been rehabilitated and is in excellent condition. The house comes furnished with period antiques, an inventory of which is available upon request.
Considered the oldest house in Sparta, the Rossiter-Little House was constructed c. 1797 by Dr. Timothy Rossiter on the town's highest spot. The two front wings were added before the Civil War. The Rossiter-Little House was documented by the Historic American Building Survey in the 1930s.
Original materials include fireplace mantels, heart pine floors and interior walls of hand cut boards. The two-story house has a kitchen, eight main rooms and two bathrooms.
About The Georgia Trust Revolving Fund Program
The Georgia Trust is a non-profit statewide preservation organization, part of a network of local, state and national organizations dedicated to the preservation of significant historic resources. The Revolving Fund Program was established to provide effective alternatives to demolition or neglect of architecturally and historically significant properties by promoting their rehabilitation and monitoring their preservation in perpetuity.
A buyer of a Revolving Fund property must sign a Reserved Conservation Easement and Preservation Agreement. The easement, which ensures the historic integrity of the property is retained, is attached to the deed in perpetuity and is monitored by The Georgia Trust. The preservation agreement specifies that all work done to the property must follow the Secretary of the Interior's Standards for Rehabilitation, and provides a rehabilitation schedule that indicates all work will be completed in a reasonable amount of time.
Contact Info
Ben Sutton, Historic Properties Coordinator
t: 404-885-7819
contact via email